South Africa's economy contracted by 51% q/q, annualised, and by 17% y/y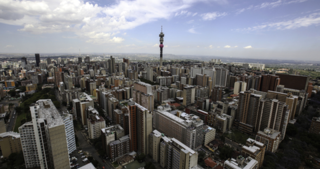 Private consumption crashed by 49.8%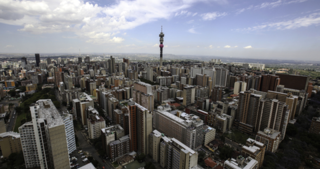 South Africa's real GDP plummeted at a seasonally adjusted annualised rate of 51% in Q2 following a fall of 1.8% in Q1, worsening an economy already in recession and extending the downturn to four quarters.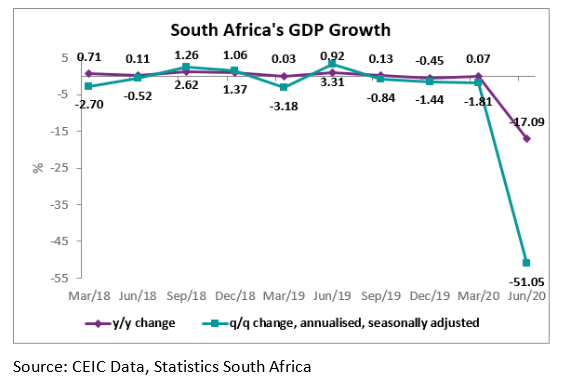 Private consumption crashed by 49.8%, gross fixed capital formation (investment) fell by 59.9% and exports of goods and services by 72.9%, outweighing the fall in imports of 54.2%.
However, output from the government sector declined by just 0.6% and agricultural production bucked the trend with a rise of 15.1%.
On an annual basis, real GDP contracted by 17.09% in the second quarter of 2020.
Sign in for further data and analysis on South Africa's economy with the CEIC South Africa Economy in a Snapshot – Q3 2020 report.
Country