Philippines: Foreign Currency Reserves
The Philippine foreign currency reserves (FCR) stood at USD 63.99bn at the end of December 2019
The Philippine foreign currency reserves (FCR) stood at USD 63.99bn at the end of December 2019, expanding by 5.34% y/y.
The growth rate accelerated throughout 2019, recovering from the 13% decline in December 2018 to the year-high 11.35% increase in October 2019. Further, the October figure was the highest since 2013. 
As a share of nominal GDP the Philippine foreign currency reserves are 20%-22%, which is a strong buffer that can help the country cope with potential external shocks.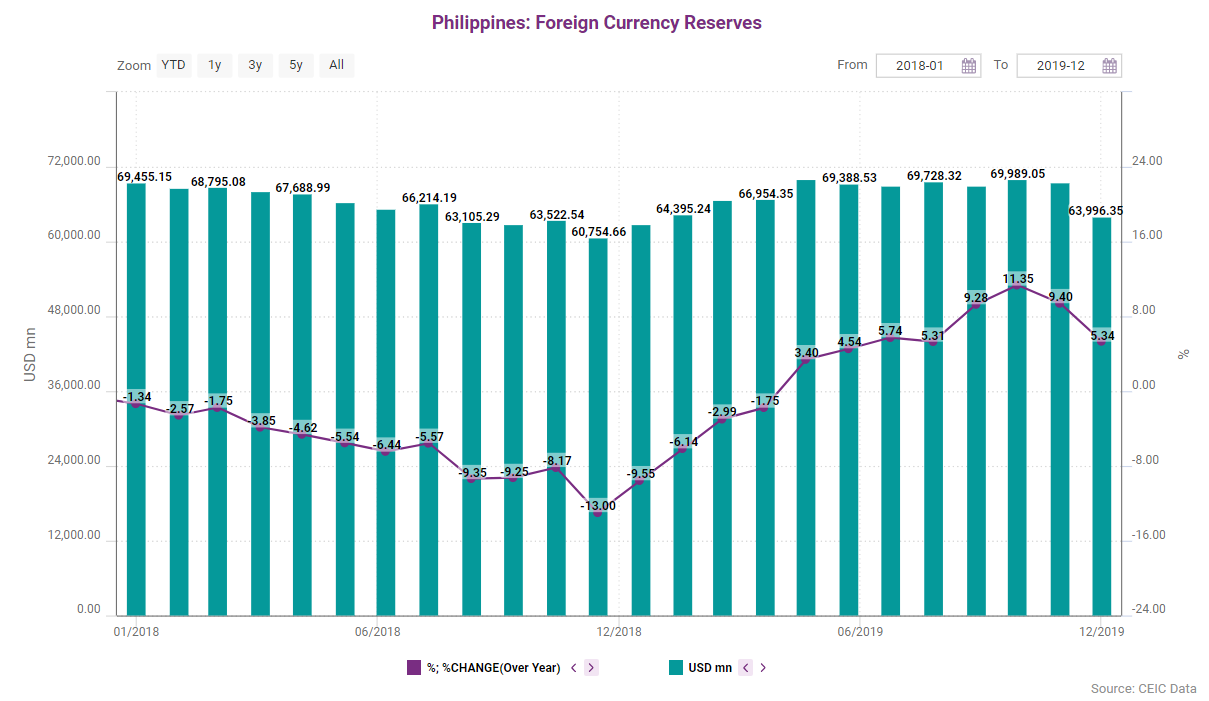 This data was taken from the Philippines indicator pages on the CEIC website. More detailed data and analysis can be found in the CEIC Global database - get in touch for a free demo to gain access.
Country