Unemployment rate increases in Brazil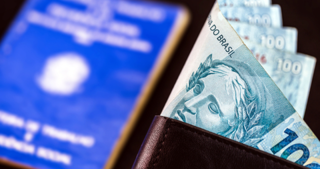 The unemployment rate in Brazil climbed to 12.9% in May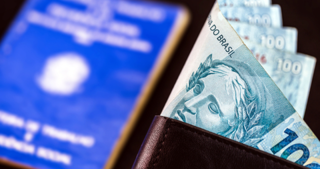 The unemployment rate in Brazil climbed to 12.9% in May – the fifth increase in a row - amid the freeze in many business activities due to the COVID-19 pandemic. The Brazilian Institute of Geography and Statistics (IBGE), which conducts the survey, also registered an increase in the number of people who gave up looking for a job in May.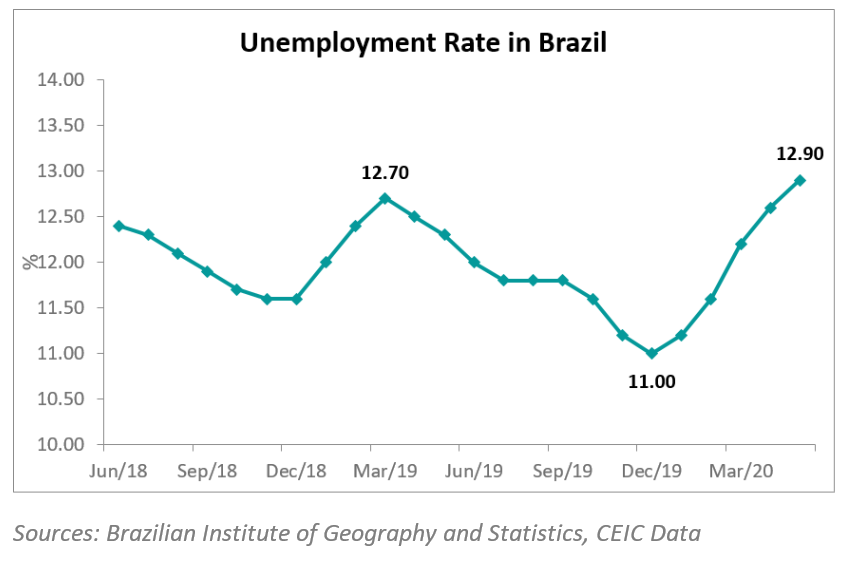 These workers are not included in the unemployment rate. As a consequence, the labour force decreased to 98.6mn people in May, from 105mn in March. 
Brazil also registered a sharp decrease in the number of employed people to 85.9mn in May, a record low since 2012, when the records started. In March, the figure was 92.2mn.
Further data and analysis on Brazil's economy could be found on the CEIC Brazil Economy in a Snapshot – Q2 2020 report.
Country