Unemployment Rate in China Increased in April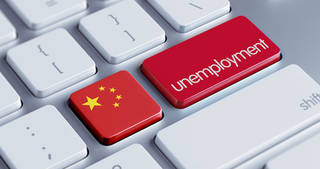 China's unemployment rate up to April 1st 2020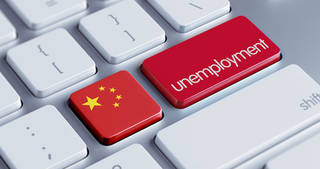 Due to the strong internal and external headwinds triggered by the COVID-19 pandemic, China's unemployment rate continued to increase in April. It rose to 5.8%, measured by data from the 31 main cities, which is the highest figure on record.
The urban unemployment, which is broader indicator, inched up to 6% in April from 5.9% in March. This is below the historic peak of 6.2% reached in February, but still very high level.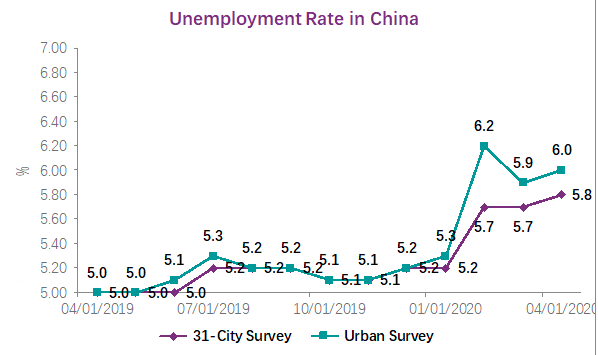 Detailed data and analysis on COVID-19 and its economic impact can be found in CEIC COVID-19 Outbreak and Impact Monitor. 
Country