Thailand: Motor Vehicle Sales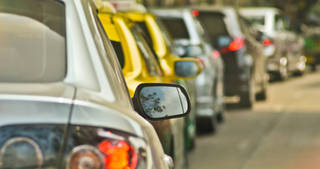 This represents the worst performance since April 2015, when the motor vehicle sales declined by 26.21% y/y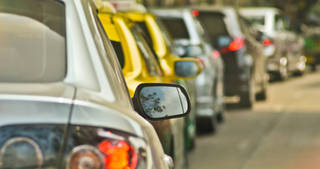 Motor vehicle sales in Thailand, excluding motorcycle sales, continued to decline and recorded a 21.39% y/y drop to 89,285 units in December 2019. This is the worst performance since April 2015, when the motor vehicles sales declined by 26.21% y/y.
The two groups of motor vehicles - passenger cars (32,766 units) and commercial vehicles (56,519 units) declined in December by 18.72% y/y and 22.86% y/y, respectively. For the whole 2019 the motor vehicle sales in Thailand recorded a drop of 3.28%, compared to a 19.51% rise in 2018.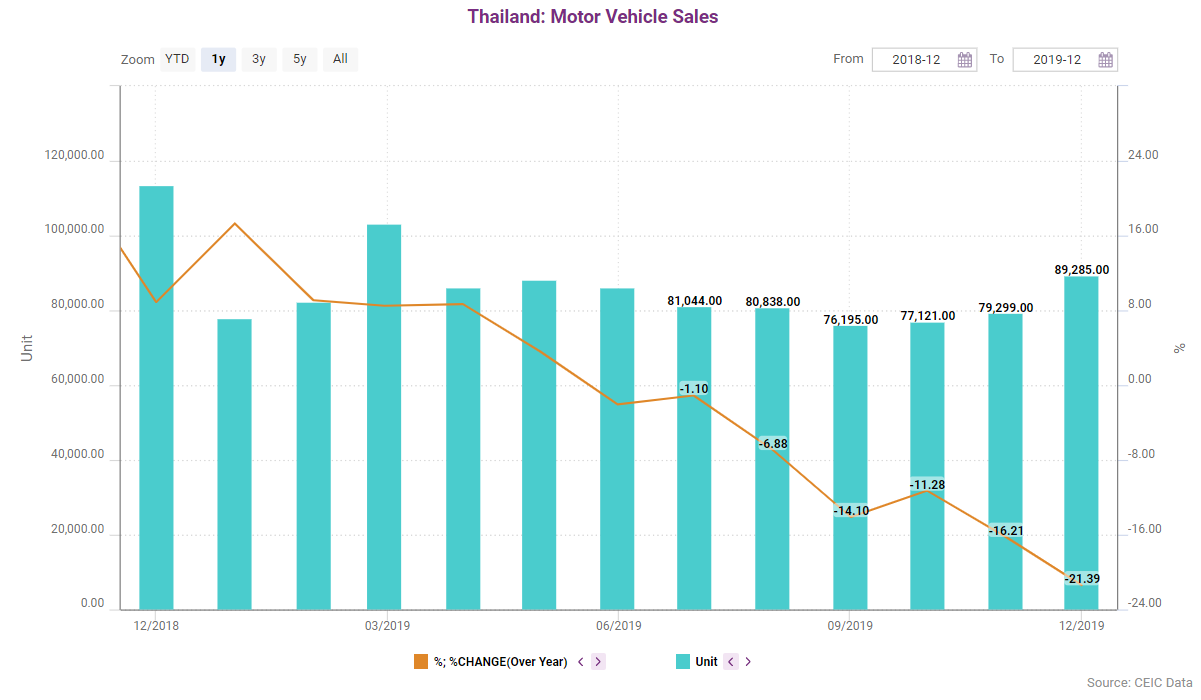 Detailed data and analysis on Thailand's Real Sector can be found in the CEIC Thailand Economy in a Snapshot – Q3 2019.
Country