Shanghai Shenzhen 300 Index reached its highest level since 2018
On July 2, 2020, Shanghai Shenzhen 300 Index rose to 4,336 points, the highest level since 2018
On July 2, 2020, Shanghai Shenzhen 300 Index rose to 4,336 points, the highest level since 2018, increasing by 22.8% compared to the trough reached on February 23. The move indicates that the markets are optimistic about the economic outlook in China in the third quarter of 2020.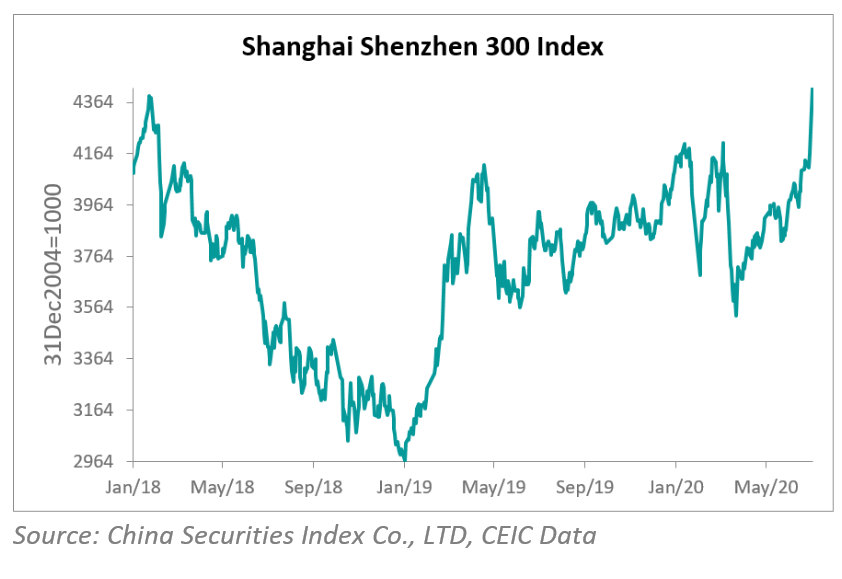 The sub-indices of health care, consumer staples, information technology and consumer discretionary surged by 37%, 36.4%, 27.2% and 23.1%, respectively, higher than the main index. By contrast, only the energy sub-index dropped by 5.3% due to lower prices caused by the COVID-19 pandemic.
Detailed data and analysis on COVID-19 and its economic impact can be found in CEIC's Coronavirus Data Monitor. Further indicators on China's Economy can be found in the CEIC China Economy in a Snapshot - Q2 2020.
Country