Services drive China's utilized FDI growth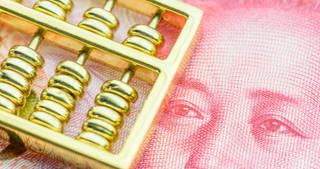 October alone saw an increase of 18.4% compared to the same time last year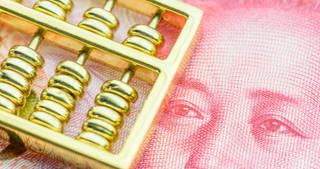 From January to October 2020, China's utilized foreign direct investment (FDI) reached USD 115.09bn, growing by 3.9% y/y. October alone saw an increase of 18.4% compared to the same time last year, indicating investors' optimism towards the Chinese market.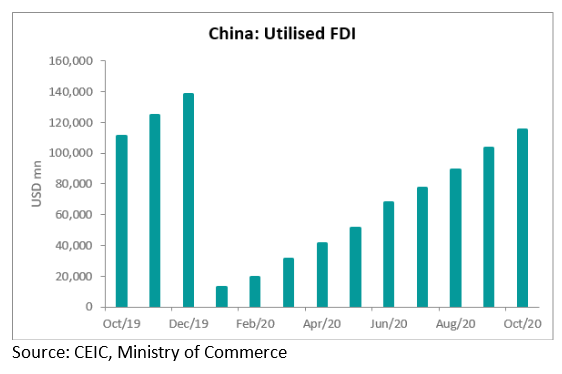 According to China's Ministry of Commerce, during the first ten months of 2020, the services sector accounted to nearly 80% of the overall utilized FDI. As of October, the service sectors saw an increase of 16.2% y/y in utilized FDI.
Further data and analysis on China's economy is available on the CEIC China Economy in a Snapshot – Q4 2020 report.
Country