Russia's economy contracted by 3.6% y/y in Q3 2020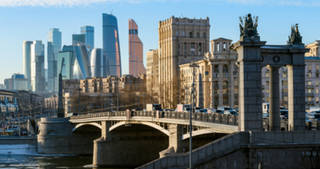 Private consumption helped the economy to improve following the lifting of the lockdown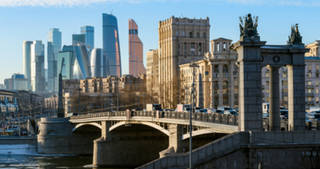 Preliminary data reveal that GDP declined on a real-terms basis by 3.6% y/y in Q3 2020, improving on the 8% y/y fall in Q2 caused by the COVID-19 pandemic and slump in oil prices.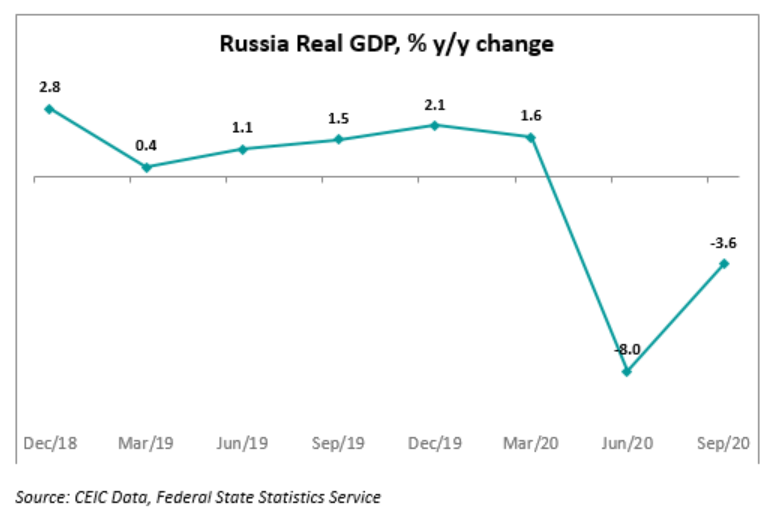 Although a breakdown of the headline GDP figure is not available with the preliminary release, other high-frequency indicators suggest that private consumption helped the economy to improve following the lifting of the lockdown, which offset falling oil exports.
For further data and analysis on Russia's economy, download the CEIC Russia's Economy in a Snapshot – Q3 2020 report.
Country