Russia: Industrial Production Index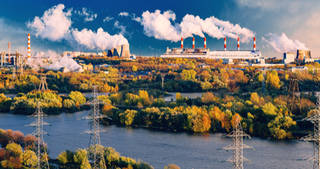 Russia's industrial production index y/y change from January 2019 to February 2020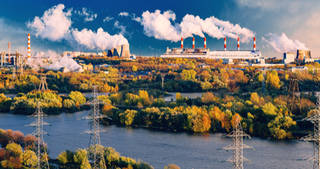 Russia's Industrial Production Index (IPI) grew in February 2020 by 3.32% y/y, accelerating compared to January (1.11% y/y), data from the Federal State Statistics Service show. This is the highest growth rate since September 2019.
The data breakdown shows that the only component, which declines, is the Electricity, Gas, Steam % Air Conditioning Supply, falling by 0.17% y/y. However this is much better performance than the one in January, as the sub-index declined by 4.67% y/y.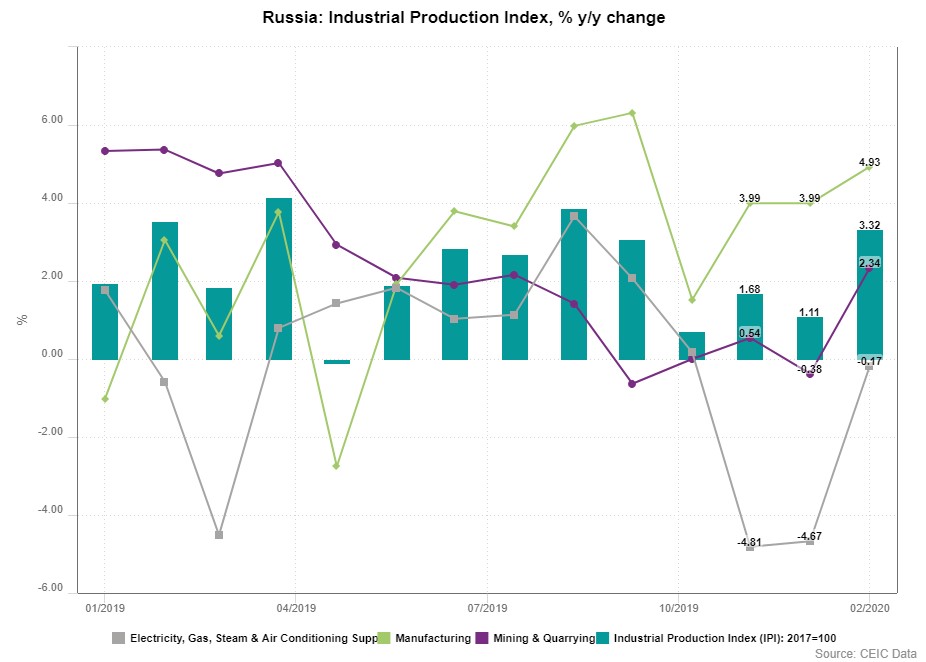 The manufacturing sub-index growth accelerated to 4.93% y/y in February from 3.99% y/y in the previous month. Mining and quarrying followed the same pattern, growing by 2.34% y/y in February and essentially recovering, after touching negative growth rate figure in January (-0.38% y/y).
Detailed data and further indicators on Russia's economy can be found in the CEIC Russia Premium Database.
Country