Retail sales in Japan increased in October driven by high oil prices and easing COVID-19 restrictions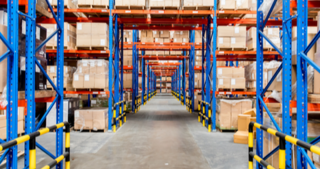 Retail trade in Japan inched up by 0.9% y/y in October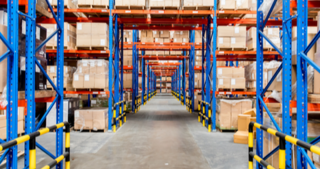 Retail trade in Japan inched up by 0.9% y/y in October, following two months of decline. The increase in the index, which measures the retail trade value, was mainly driven by the surging oil prices that drove the fuel sales value up by 25% y/y. The sales of food and beverages increased by 3.8% y/y, while those of household machinery and general merchandise increased by 2.2% y/y and 0.5% y/y, respectively. Fabric apparel and accessory sales declined by 2% y/y, while car sales plunged 19.5% amid the struggling automotive sector.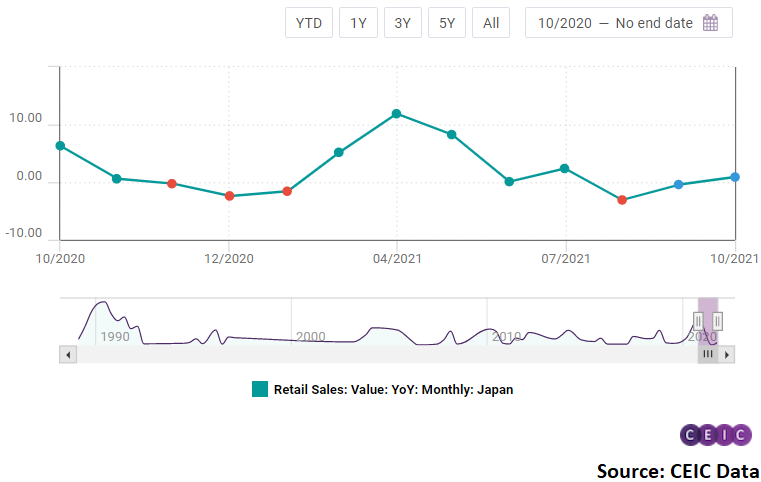 Wholesale trade sales continued to outperform the retail sector over the past six months due to the base effect from 2020. In October, Japan's wholesale trade index increased by 6.7% y/y, while the general index, combining wholesale and retail sales value, rose by 5.1% y/y. Among the wholesale trade categories, minerals and metals registered the highest growth rate of 34.7% y/y driven by the fuel price increase, followed by general merchandise (14.6%), electrical machinery and equipment (6.7%), and chemicals (4.7%).

Besides the high energy prices, the retail sales improvement in October was also due to eased pandemic-related restrictions. On September 30, the pandemic state of emergency was removed in Tokyo, Osaka and 17 other prefectures, with the restrictions in eight others lifted soon after.
Further data and analysis on Japan's economy are available on the CEIC Japan Economy in a Snapshot – Q4 2021 report.
Country