Retail sales in Brazil jump in July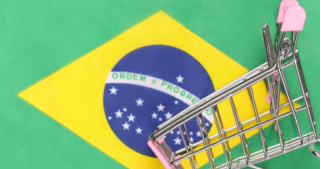 The sales of furniture and appliances (26.3% y/y), pharmaceutical and cosmetics (13.5% y/y), and supermarkets (9.9% y/y) pushed up the overall index in July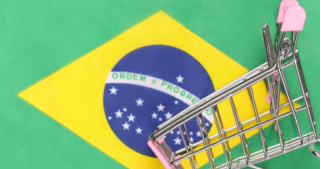 The retail sales growth in Brazil, measured by volume index, continued to accelerate in July, rising by 5.5% y/y, reflecting the impact of the government's income transfer programs on the population's purchasing power.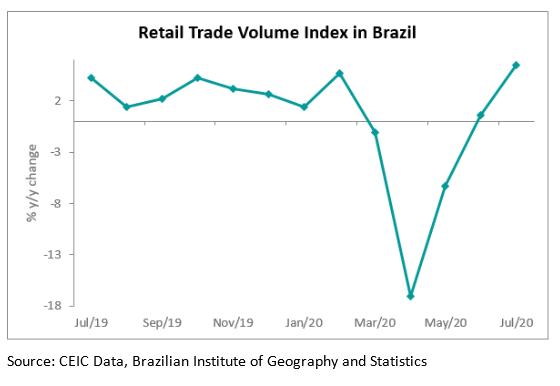 The indicator had already registered a full recovery in June, when it grew by 0.6% y/y. The sales of furniture and appliances (26.3% y/y), pharmaceutical and cosmetics (13.5% y/y), and supermarkets (9.9% y/y) pushed up the overall index in July. On the other hand, purchases of clothing and footwear declined by 31.3% y/y, followed by books, newspapers, and magazines, which dropped by 25% y/y. 
On a year to date basis, however, the sales volume fell by 1.8% y/y in July, as the COVID-19 outbreak had a significant negative impact on the sector between March and May 2020. 
Further data and analysis on Brazil's economy could be found on the CEIC Brazil Economy in a Snapshot – Q2 2020 report.
Country