Retail sales in Brazil accelerate in August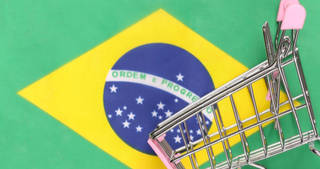 Furniture and appliances continue to record the highest increase in sales among the different segments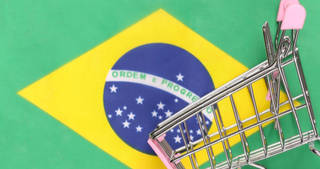 The retail sales in Brazil, measured by the volume index, recorded the fourth increase in a row in August, rising by 6% y/y, supported by government measures to deal with the COVID-19 crisis, such as income transfer programmes and lowering interest rates.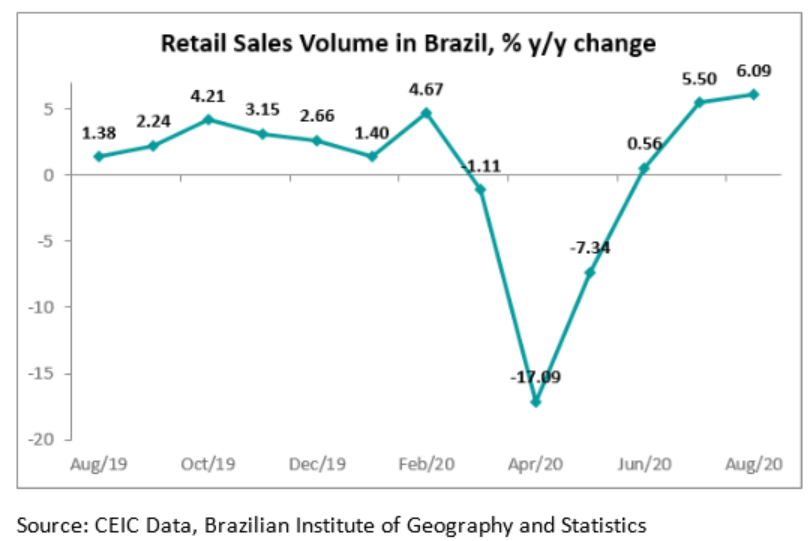 Furniture and appliances continue to record the highest increase in sales among the different segments, growing by 36.3% y/y in August, compared to 26.4% y/y in July. The segment of other personal and household articles rose by 18.9% y/y in August, followed by pharmaceutical and cosmetics, which grew by 8.8% y/y. In terms of the extended retail, the sales of construction materials improved by 24.1% y/y in August, after climbing by 22.8% y/y in July.
Further data and analysis on Brazil's economy could be found on the CEIC Brazil Economy in a Snapshot – Q3 2020 report.
Country