Philippines: Unemployment Rate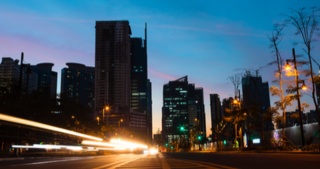 The unemployment rate has stayed under 6% since 2016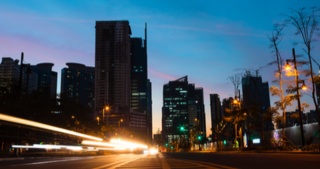 The unemployment rate in the Philippines in the three months from May to July 2019 stood at 5.4%. The figure remains unchanged from the same period in 2018 and increases slightly compared to the previous three months (February - April).
The unemployment rate stays under 6% since 2016 – the year when the lowest ever figure was recorded (4.70% in August - October). On the other hand, the highest unemployment rate was registered in the quarter from February to April 1991 – 14.40%.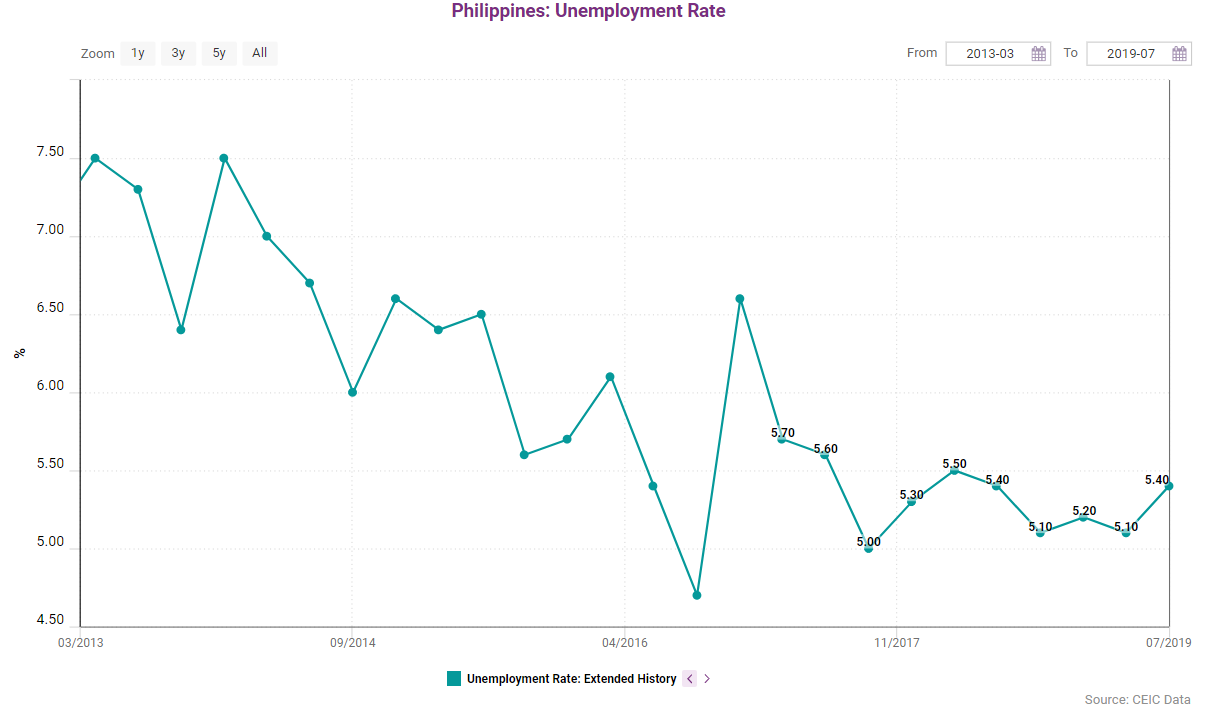 In absolute terms, in the quarter from May to July 2019, the number of unemployed people were 2.43 million, up 150,000 people from the previous quarter (February-Apr 2019). The participation rate in the Philippines was 62.10% in the three months to July 2019 and has been steadily rising since the beginning of this year.
64% of the population is of working age and this share is likely to grow in 2020.
Detailed data and analysis on the Philippines' Labor market can be found in the CEIC Philippines Economy in a Snapshot - Q3 2019.
Country