New loans keep falling in Brazil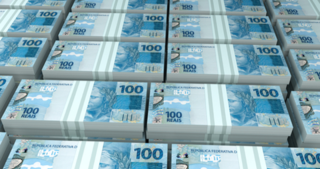 New loans in Brazil dropped by 12.4% y/y to BRL 289bn in May 2020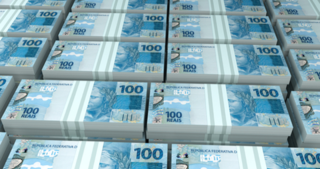 New loans in Brazil dropped by 12.4% y/y to BRL 289bn in May 2020, after decreasing by 2.7% y/y in April to BRL 296bn. The new credit operations for households plunged by 18.4% y/y to BRL 145bn in May, as the COVID-19 pandemic negatively impacted households' income and led to increased default rates.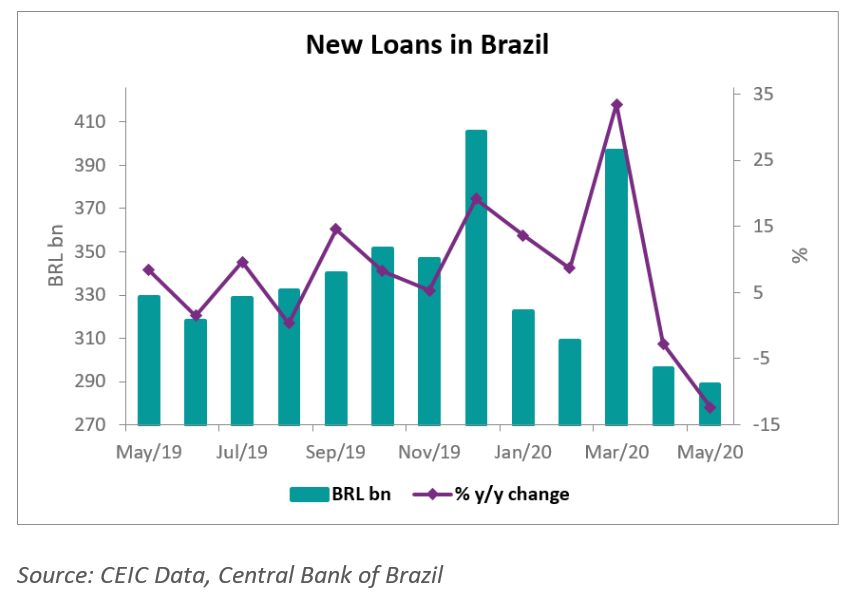 New loans for companies decreased by 5.3% y/y in April to BRL 143bn, as the freeze in business activity reduced the factoring operations and overdrafts. On the other hand, loans for working capital climbed by 78% y/y, as companies demanded funding to finance their business during the quarantine.
Further data and analysis on Brazil's economy could be found on the CEIC Brazil Economy in a Snapshot – Q2 2020 report.
Country