The New Economy Index in China declined for third month in a row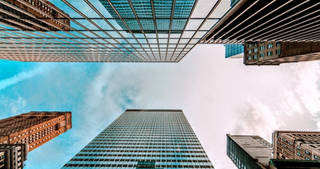 The outstanding amount of loans in Brazil grew by 12.1% y/y in August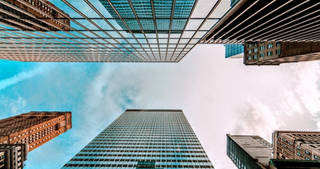 The New Economy Index (NEI), published by Caixin Insights Group and BBD (Business Big Data, a quantitative business analytics firm), declined for the third consecutive month in September 2020. It fell to 28.85% from 30.44% in August. The most recent figure is actually lower than the January one, as China was faced with the COVID-19 outbreak.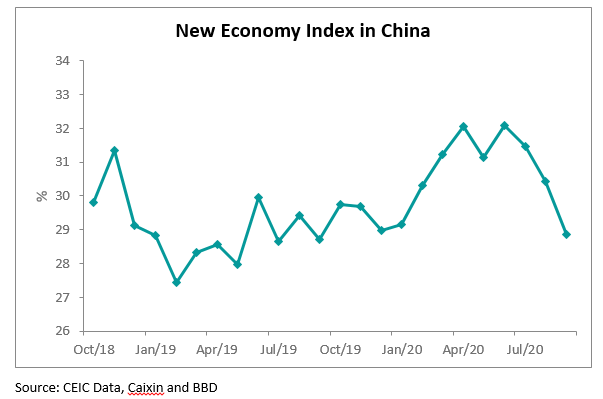 The New Economy Index tracks the performance of China's high value-added manufacturing and services industries, including energy conservation and environment protection, renewable energy, information technology and services, biotech, advanced equipment manufacturing, and financial and legal services.
Further data and analysis on China's economy is available on the CEIC China Economy in a Snapshot – Q3 2020 report.
Country