Malaysia's GDP contracted by only 2.7% y/y in Q3 2020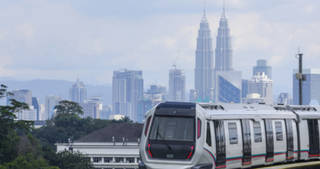 Private consumption declined by 2.1% y/y in Q3 2020 after plunging 20.5% y/y in Q2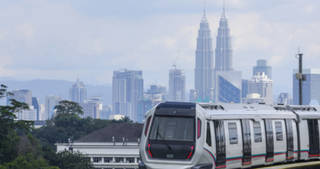 In Q3 2020, Malaysia's GDP rebounded by a seasonally adjusted 18.2% q/q following declines of 2% q/q and 16.5% q/q in Q1 and Q2, respectively. This led to a 2.7% y/y contraction which was greatly reduced from the 17.1% y/y drop in Q2.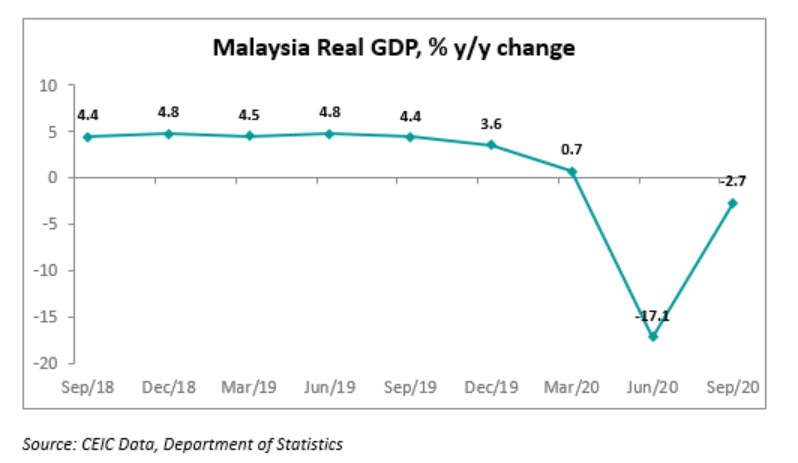 Private consumption declined by 2.1% y/y in Q3 2020 after plunging 20.5% y/y in Q2 and private investment was down 9.3% y/y after a drop of 26.4% y/y. Public sector investment also declined to outweigh the rise in public sector consumption, while goods and services export volume, which fell more precipitously than imports in Q2, declined by 4.7% y/y versus 7.8% y/y for imports. This led to a positive contribution from the foreign trade balance (net exports).
Sign in for further data and analysis on Malaysia's economy on the CEIC Malaysia's Economy in a Snapshot – Q4 2020 report.
Country