Malaysia's Economic Growth slows down to 0.7% y/y in Q1 2020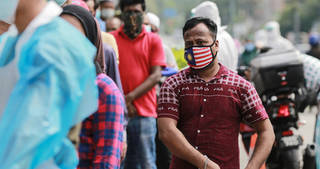 Malaysia's economy avoided contraction in Q1 2020, as it grew marginally, at 0.7% y/y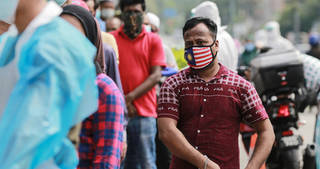 Malaysia's economy avoided contraction in Q1 2020, as it grew marginally, at 0.7% y/y, despite the global economic slowdown caused by the devastating effect of the COVID-19 pandemic. However, a strong deceleration is evident, as real GDP increased by 3.7% y/y in the previous quarter.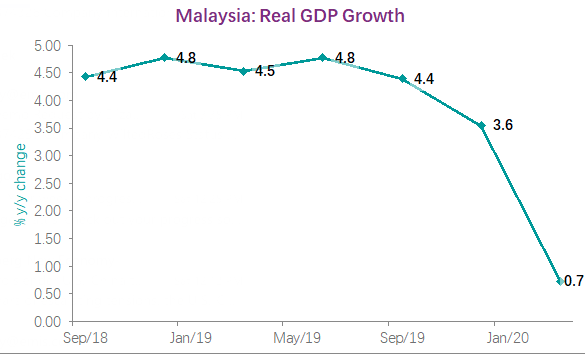 Private and government sector demand secured the positive growth in the first quarter of 2020, increasing on an annual basis by 6.7% and 5%, respectively. After showing signs of improvement in the last quarter of 2019, gross fixed capital formation plunged again and decreased by 4.6% y/y in Q1 2020. External demand was particularly weak during the first three months of the year and the growth of exports of goods and services fell sharply, by 7.1% y/y, while the decline in imports accelerated only marginally, to 2.5% y/y.
Detailed data and analysis on COVID-19 and its economic impact can be found in CEIC COVID-19 Impact and Outbreak Monitor.
Country