Japan: Retail Sales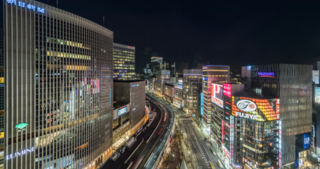 Japan retail sales from 2014 to October 2019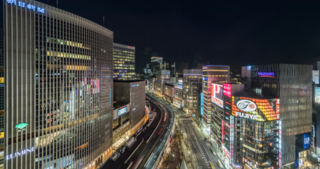 Japan's retail sales dropped sharply by 7.14% y/y in October 2019, following a rise of 9.18% y/y in the previous month. This was the deepest slump since March 2015 when the retail sales decreased by 9.68% y/y. The fall reflects the new consumption tax hike from a flat rate of 8% to 10%, which took effect on October 1, 2019.
The increase is one of the government's measures to lower the nation's public debt. Further, the government intends to fund social welfare programmes. The tax hike applies to goods and services but for the most food items it will remain at 8%.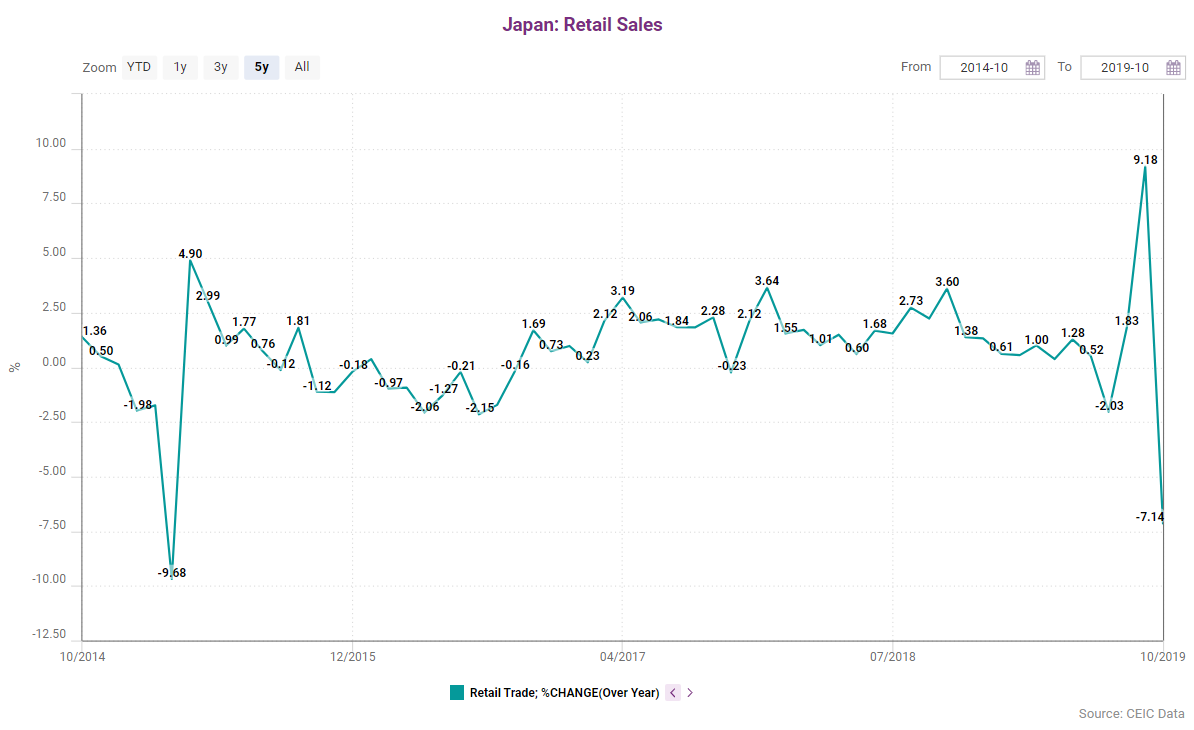 The biggest slump in the retail sales was registered in general merchandise (-13.24% y/y), motor vehicles (-17.03% y/y), fuel (-12.99% y/y) and household machinery (-15.02% y/y). The food and beverages, the largest portion of the retail sales category, declined by 2.19% y/y, compared to a rise of 1.21% y/y in September.
Detailed data and analysis on Japan's Retail Sales can be found in the CEIC Japan Economy in a Snapshot - Q3 2019.
Country