Inflation in China decelerates in August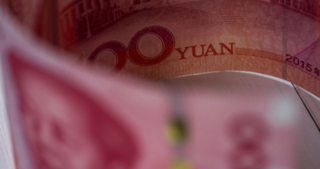 Food prices continued to rise, growing by 11.2% y/y in August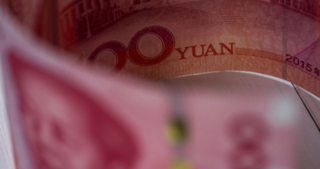 China's headline inflation, measured by the Consumer price index (CPI), increased by 2.4% y/y in August, down from 2.7% in July, easing the pressure on consumers. Food prices continued to rise, growing by 11.2% y/y in August.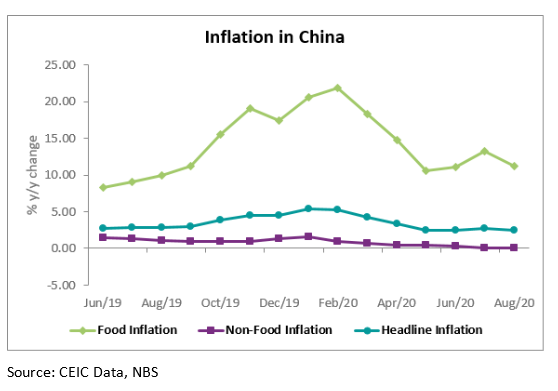 However, this is a 2 pp less than the July figure. Compared to the same month in 2019, pork prices surged by 52.6% in August and were a major drive of the increase in overall food prices.
Non-food CPI remained barely changed, staying at 0.1% y/y in August compared to zero change in July.
Further data and analysis on China's economy is available on the CEIC China Economy in a Snapshot – Q3 2020 report.
Country