Industrial inventories in Brazil stay low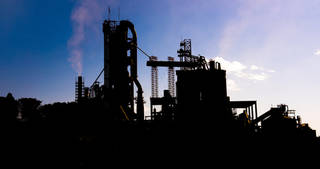 The October figure was slightly higher compared to September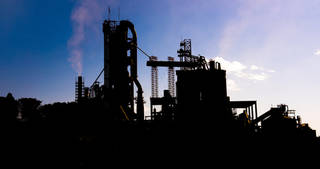 Brazil's industrial inventories index stood at 45.5 points in October 2020, lower than the threshold value of 50, meaning that the inventories of finished products declined during this month. Nonetheless, the October figure was slightly higher compared to September, when the indicator marked a nine-year record low of 44.7 points.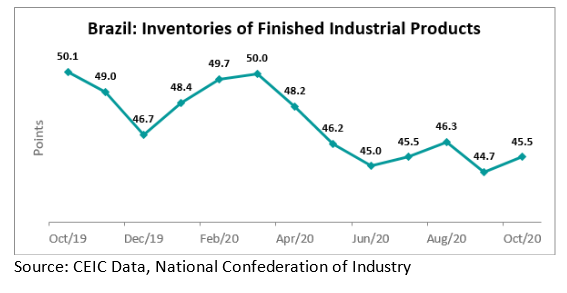 According to the National Confederation of Industry, which publishes the index, the sales of industrial products are exceeding the factories' production pace, which increased significantly in the last months. This means that if the trend persists, a further acceleration of the production might be observed.
Further data and analysis on Brazil's economy could be found on the CEIC Brazil Economy in a Snapshot – Q3 2020 report.
Country