Indonesia's manufacturing PMI again points to contraction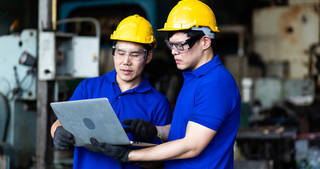 The seasonally-adjusted indicator dropped to 47.2 compared to 50.8 in August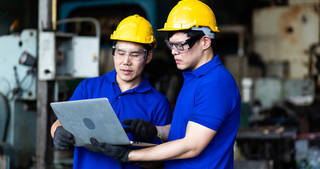 The Purchasing Managers' Index (PMI) for Indonesia's manufacturing sector declined in September, falling again below the 50-threshold. The seasonally-adjusted indicator dropped to 47.2 compared to 50.8 in August, IHS Markit data shows. Each figure above 50 signals expansion in the sector, and each below that – contraction.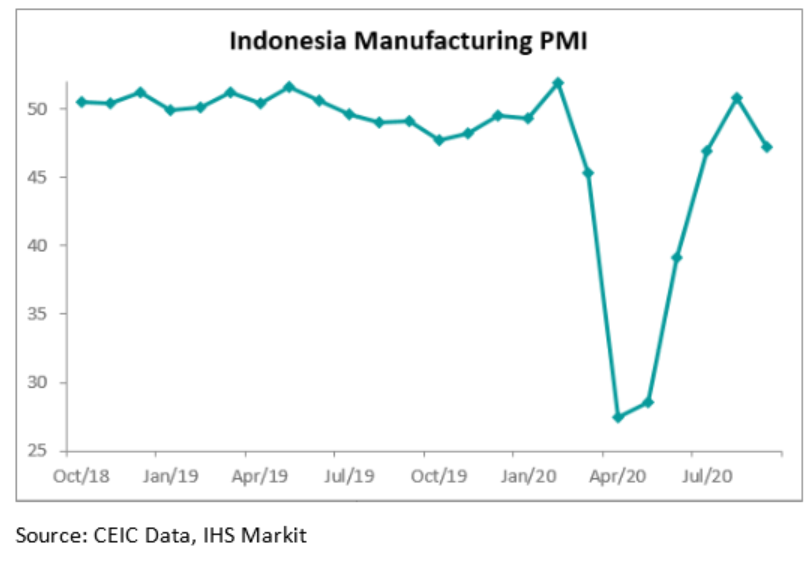 In March and April 2020, as many South-East Asian countries were faced with the COVID-19 outbreak, the manufacturing PMI in Indonesia plummeted to 27.5, a record low. Nonetheless, the indicator kept increasing in the following months, managing to surpass the 50-threshold in August. The most recent deterioration might be reflecting the companies' concerns regarding the potential economic recovery in the coming months.
Further data and analysis on Indonesia's economy could be found on the CEIC Indonesia Economy in a Snapshot – Q3 2020 report.
Country