Indonesia: Real GDP Growth Q4-2019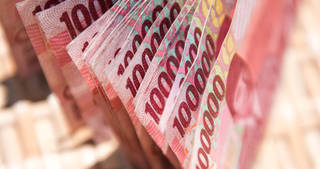 This was the third month in a row in which Thailand's inflation accelerated.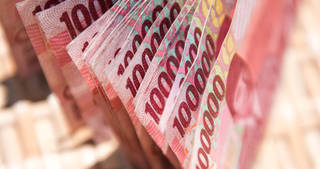 The Indonesia economy posted the lowest growth of the year 2019 in Q4 at 4.97% y/y, decelerated from 5.02% y/y in the previous quarter. The progress development reflected the slower paces of all major economic factors. Although still robust, the consumption expenditures slipped to 4.21% y/y, compared to 4.56% y/y in the previous quarter.
Investment growth dropped to a four-year low of 4.06% y/y, raising concerns about the economic outlook. Furthermore, both exports and imports contributed negative impacts by declining 0.39% y/y and 8.05% y/y, respectively.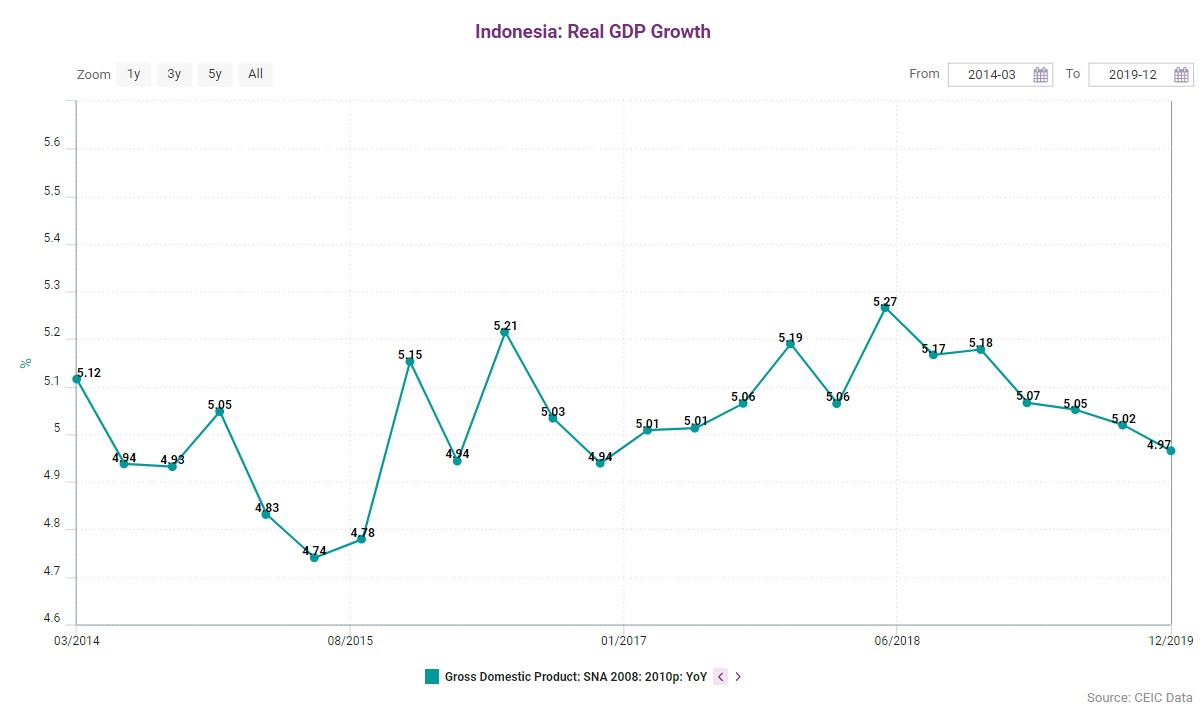 The annual growth rate of the Indonesia economy in the full year 2019 was 5.02%, which is less than the figure 5.17% in 2018. During the last ten years, after the global financial crisis in 2009, the Indonesia's real GDP growth was approximately 5.4% on average.
 
Detailed data and analysis on Indonesia's Real sector can be found in the CEIC Indonesia Economy in a Snapshot – Q4 2019.
Country