India: Motor Vehicle Production and Sales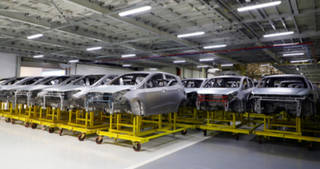 India's motor vehicle production and sales continued to decline on an annual basis in February 2020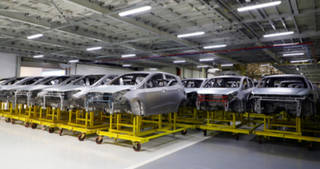 India's motor vehicle production and sales continued to decline on an annual basis in February 2020, data from the Society of Indian Automobile Manufacturers show. In the second month of the year, 2.03mn units were produced, which is 18.14% less than a year earlier.
The decline is even steeper compared to January when the production declined by 10.57% y/y. The February slump is the biggest since October 2019.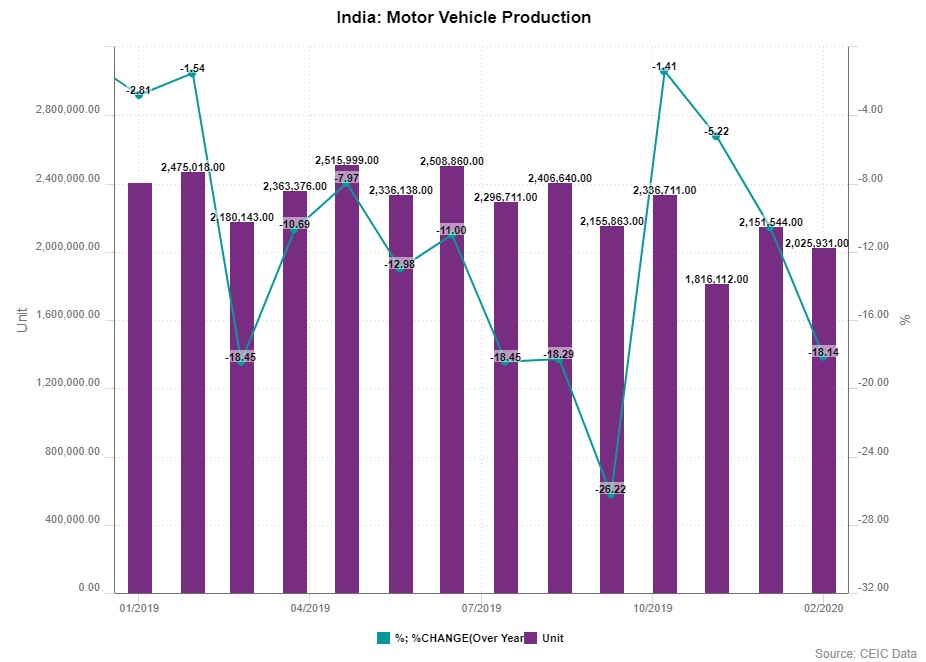 The motor vehicles sold in India in February 2020 were 2.06mn units, which is 14.40% less than in February 2019. The decline is also significantly bigger than in January (-9.62% y/y) and the biggest since September 2019.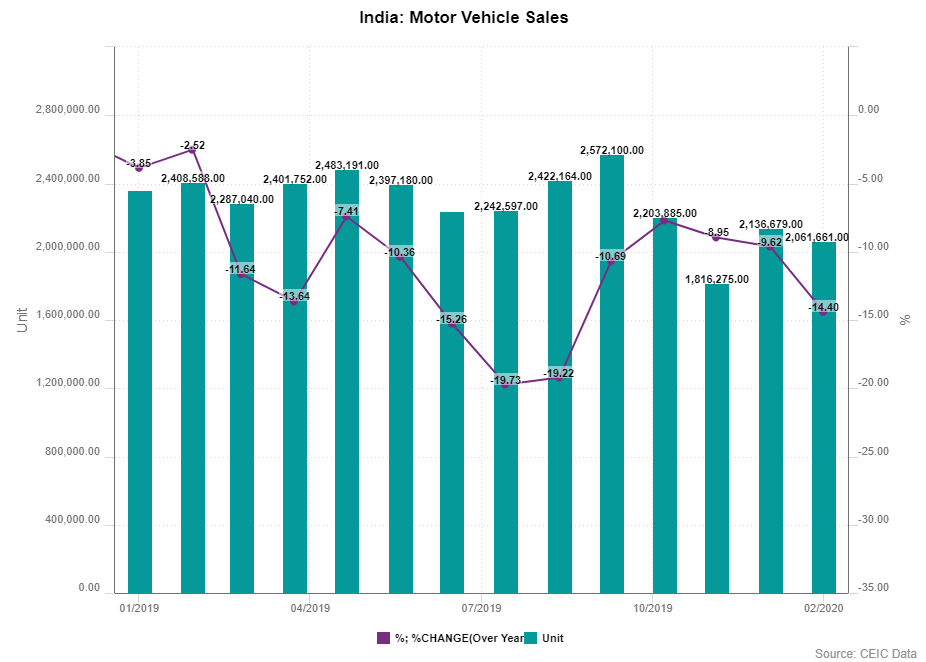 Detailed data and further indicators on India's economy can be found on CEIC India Premium Database.
Country