India: Industrial Production Growth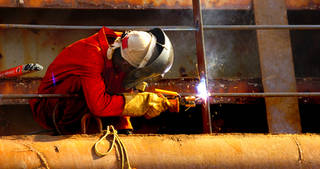 Industrial production growth up to November 2019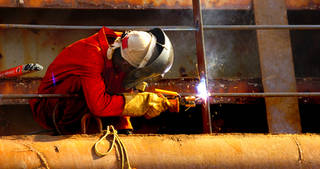 India's industrial production index rose by 1.82% y/y in November 2019, recovering from the contraction by 4.35% y/y and 3.99% y/y in September and October, respectively. The index improvement is mainly due to the positive impact of the manufacturing sector (accounting for over 75% of the nationwide production) which increased by 2.68% y/y, after a 2.31% y/y decline in October 2019.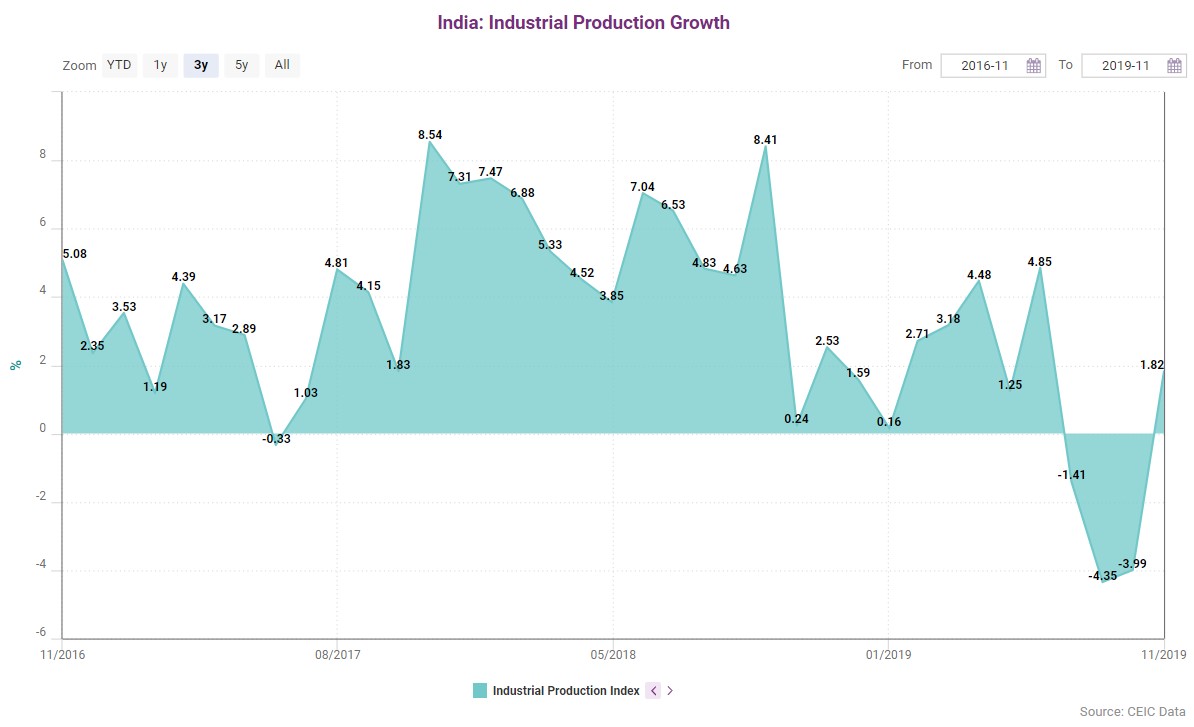 The data breakdown shows that the rebound could be observed in key subcategories such as motor vehicles, machinery and equipment, food production, and electronics products. During the first eleven months of 2019, the industrial production growth averaged 0.94% y/y, much lower than 5.43% y/y average growth rate in the same period of 2018. 
Detailed data and analysis on India's Industrial Production Growth can be found in the CEIC India Economy in a Snapshot - Q3 2019.
Country