Foreign investments inflows to India register an 84% decline in July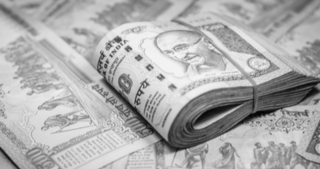 Total foreign investments increased in Q2 2021 but remained below the levels of Q4 2020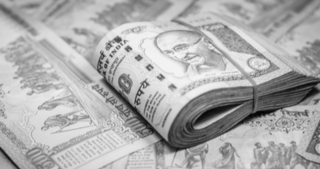 Total foreign investments increased in Q2 2021, as compared to Q1 2021, but remained below the levels of Q4 2020. In May 2021, total and direct investment increased by more than 2000% y/y and 4000% y/y, respectively, on account of a low base. In June, the direct investment saw outflows, while portfolio investment increased by USD 100mn.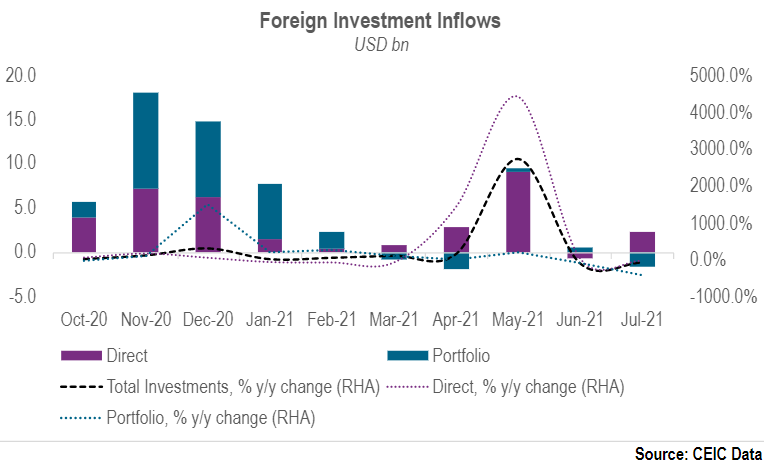 However, in July, the portfolio investment saw outflows of USD 1.6bn, while direct investment increased by USD 2.9bn. Delving deeper into a direct investment, investments by India remained steadily above USD 1bn between February and June. July saw a sharp decline in direct investment by India, from USD 2bn in June to USD 0.7bn in July. In terms of gross investment, equity remained the largest occupying three-fourths of the total, followed by reinvested earnings, and other capital, with 21% and 5% share, respectively.
Further data and analysis on India's economy are available on the CEIC India Economy in a Snapshot – Q3 2021 report.
Country