FDIs in Brazil drop in October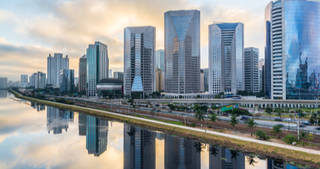 During the first ten months of 2020, the FDI dropped by 44.6% y/y to USD 31.9bn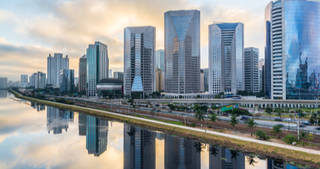 The Foreign Direct Investment (FDI) in Brazil fell by 78% y/y to USD 1.8bn in October, amid uncertainties regarding the global economic recovery and the sustainability of Brazil's public finances. During the first ten months of 2020, the FDI dropped by 44.6% y/y to USD 31.9bn, compared to USD 57.6bn in the same period of 2019.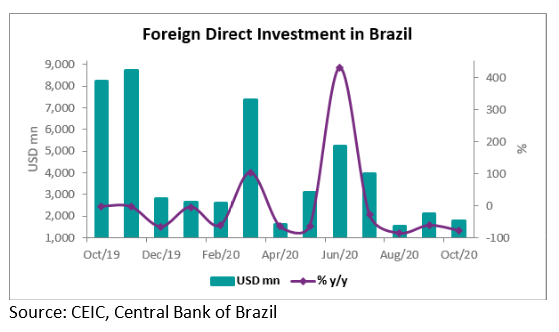 Notably, the flow of investments in equity capital stood at USD 2.8bn in October, compared to USD 1.9bn in September. On the other hand, the flow of intercompany lending plunged from a surplus of USD 0.2bn in September to a deficit of USD 1bn in October. 
Further data and analysis on Brazil's economy could be found on the CEIC Brazil Economy in a Snapshot – Q3 2020 report.
Country