FDIs in Brazil continue to decline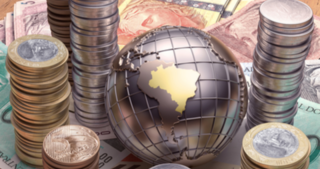 FDIs in Brazil totalled USD 20.6bn between January and May 2020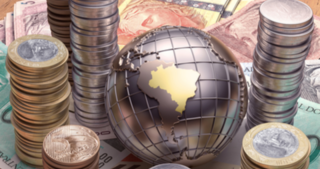 Foreign direct investment (FDI) in Brazil decreased significantly by 69% y/y in May, reaching USD 2.55bn, reflecting lower demand for Brazilian assets amid the COVID-19 pandemic. However, the plunge in May is not as severe as in April, when FDIs dropped by 95% y/y to USD 234mn.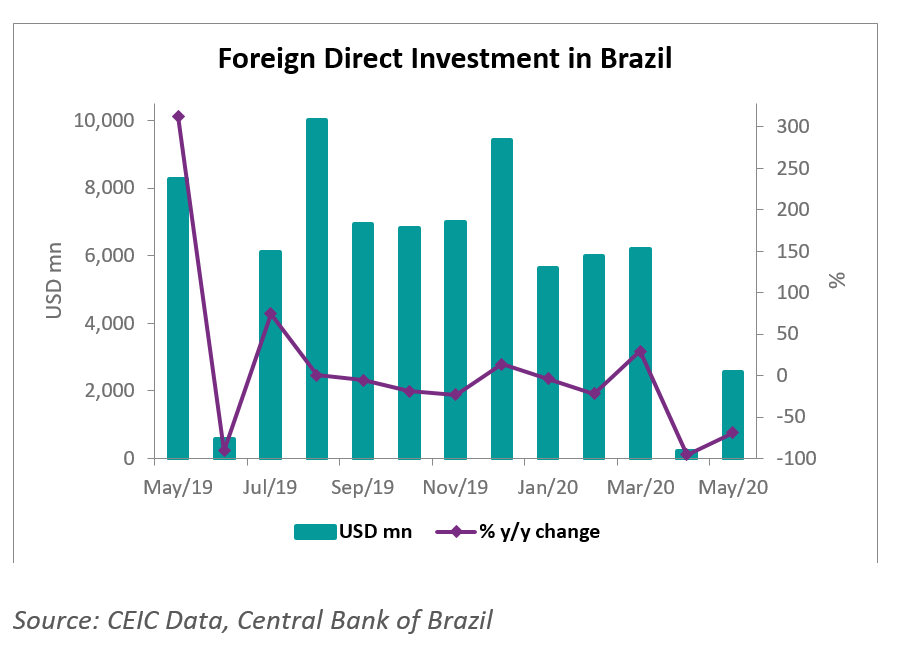 FDIs in Brazil totalled USD 20.6bn between January and May 2020, 35% lower than in the same period of 2019. By the end of 2020, the markets expect the FDIs will reach as low as USD 60bn.
Further data and analysis on Brazil's economy could be found on the CEIC Brazil Economy in a Snapshot – Q2 2020 report.
Country