Euro Area: Retail Sales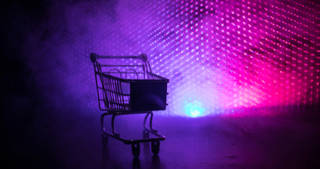 For the first ten months of 2019, the retail sales index averaged 2.64% y/y, slowing down against last year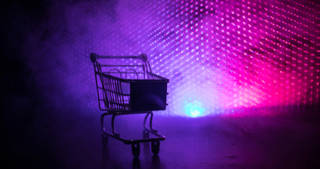 The Euro Area's retail sales index remained in positive territory but decelerated to 1.37% y/y in October 2019 from 2.68% y/y in September 2019. In August the figure was even above 3%.
For the first ten months of 2019, the retail sales index averaged 2.64% y/y, slowing down compared to the growth in the same period last year at 3.07% y/y. The subdued dynamics is due a weakness in the sectors of food, beverages & tobacco (1.38% y/y), telecommunication equipment (2.04% y/y), and automobile fuel (-2.9% y/y).
Among the top four economies in the area, the retail sales in Spain maintained the upward trend, growing 2.6% y/y in October 2019, while Germany reported a 0.74% y/y uptick during the same month. France and Italy reported growth in retail sales by 2.7% y/y and 1.68% y/y, respectively, in September 2019.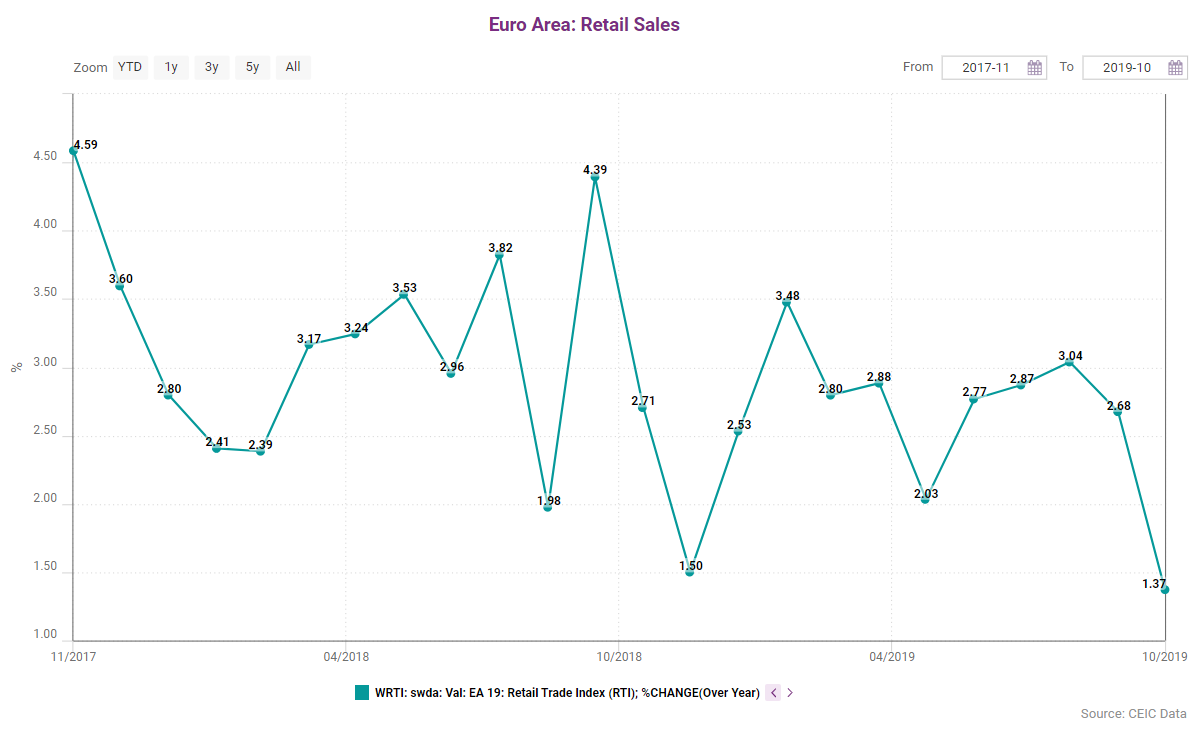 Detailed data and analysis on Japan's Retail Sales can be found in the CEIC Euro Area Economy in a Snapshot - Q3 2019.