Euro Area: Industrial Production Growth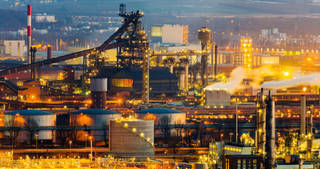 Industrial production in the Euro Area shrank by 3.55% y/y in December 2019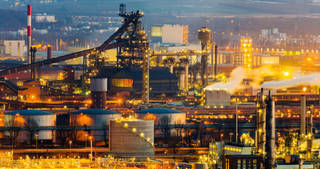 Industrial production in the Euro Area shrank by 3.55% y/y in December 2019. This is the worst performance since November 2012, when a 4.01% decline was recorded. The production index has been trending downwards since December 2017, when it grew by 5.26% y/y and is still doesn't show any signs of recovery.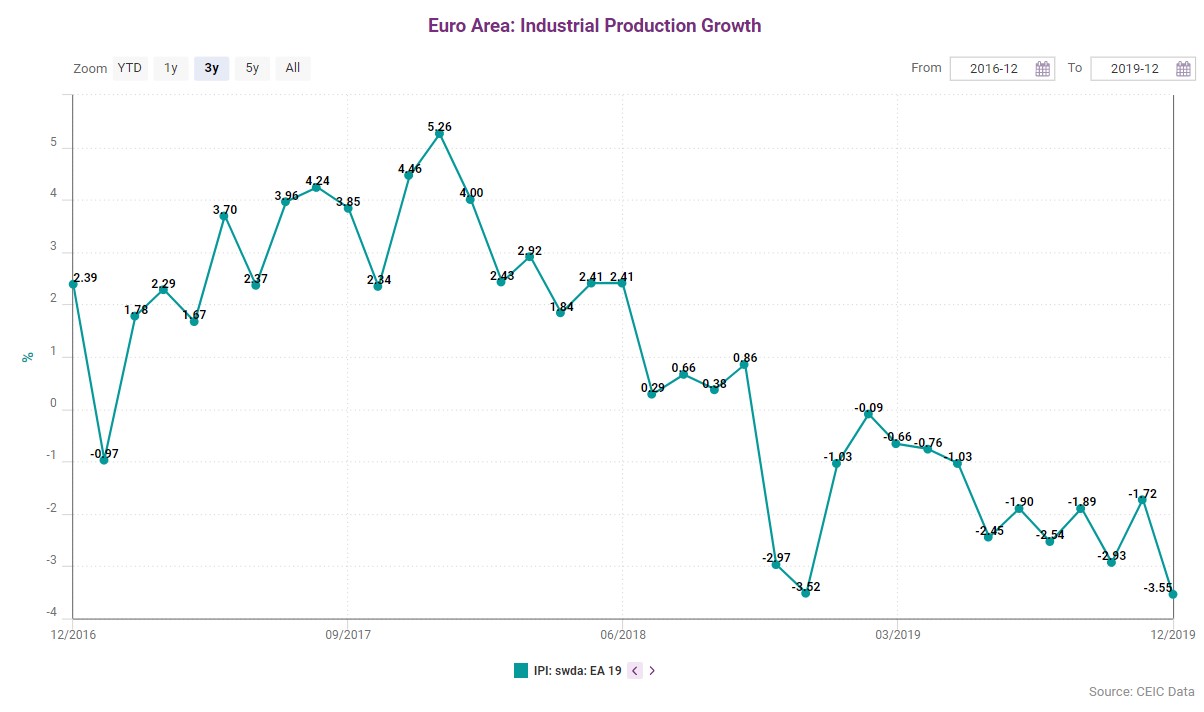 In December 2019, the significant negative contributions came from three key sectors: manufacturing (-3.9% y/y), energy (-2.12% y/y) and capital goods (-6.2% y/y). Among the largest economies in the Euro Area, negative developments are be observed in Germany, Italy and France. Spain, on the other hand, recorded no change in its production output. The industrial production in the Euro Area for the full year 2019 contracted by 1.71% y/y, which is the sharpest drop since 2012.
 
Detailed data and analysis on Euro Area's Industrial Production can be found in the CEIC Euro Area Economy in a Snapshot – Q4 2019.