Economic sentiment in the Euro Area cautiously improves
The manufacturing PMI inched up to 50.9 in June compared to 50.6 in May
The economic sentiment in the Euro Area, measured by the index by the same name, improved in June, offering a glimpse of hope for the future recovery in the region, as many countries are easing the social distancing measures. The indicator grew to 75.7 in June compared to 67.5 in May and marked the second increase in a row.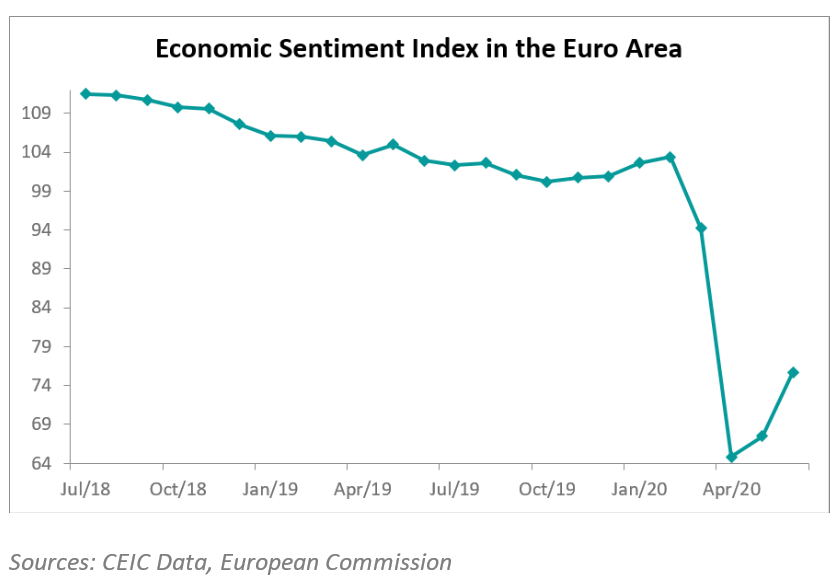 The indicator plunged to 64.8 in April, as the Euro Area was hardly hit by the COVID-19 outbreak, which prompted many governments to impose strict social distancing measures. Although the June growth was more reassuring than the May one, the economic sentiment index is still way below the levels, observed before the COVID-19 crisis. 
Further data and analysis can be found on the CEIC Euro Area Economy in a Snapshot – Q2 2020.