The Economic Policy Uncertainty Indices for China Climbed in April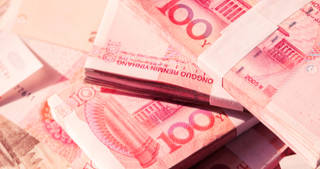 The mainland index climbed to 329 points in April from 219 in March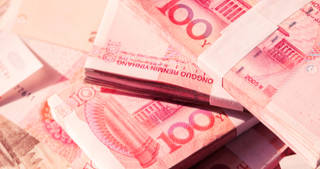 Both Economic Policy Uncertainty Indices for China climbed notably in April 2020 due to the COVID-19 pandemic. However, they are still much lower than the historic peaks in June 2019, as trade tension between China and the US intensified. 
Both indices were included in the CEIC database in May. They measure policy-related economic uncertainty based on newspaper coverage frequency and its relationship with output, investment, and employment. The index reading of 100-points represents the long term average value.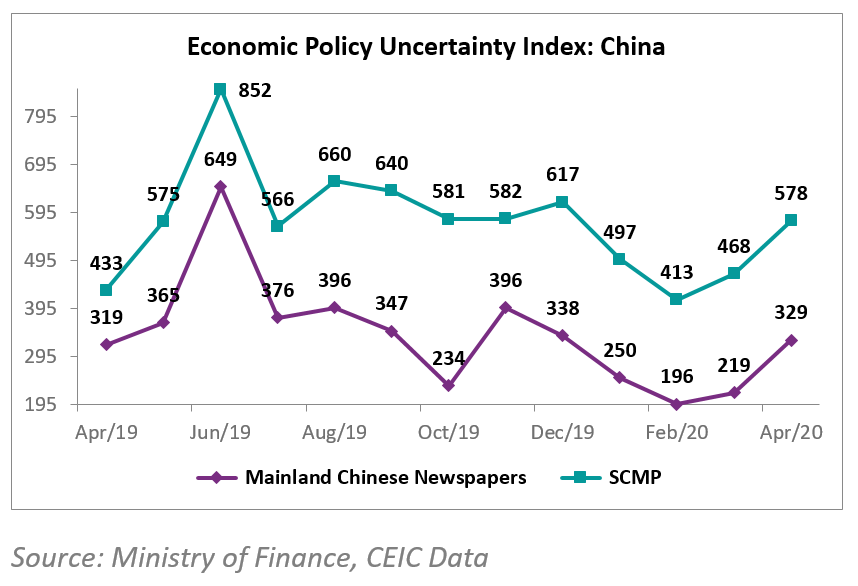 The one index is based on mainland Chinese newspaper and the other - on the South China Morning Post (SCMP) in Hong Kong. The mainland index climbed to 329 points in April from 219 in March, while the SCMP indicator increased to 578 points in April from 468 in March.
Detailed data and analysis on COVID-19 and its economic impact can be found in CEIC's Coronavirus Data Monitor. Sign in to access further indicators covering China's Economy in the CEIC China Economy in a Snapshot - Q2 2020.
Country