COVID-19: US producer prices continue to boom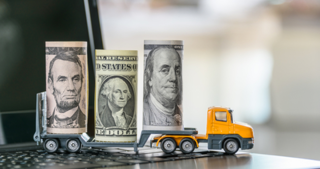 US producer prices grew at their highest rate in 11 years in August 2021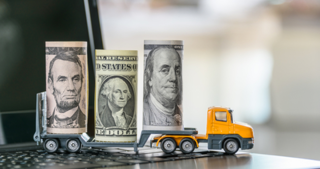 US producer prices grew at their highest rate in 11 years in August 2021, increasing by 8.3% y/y from 7.8% y/y in July on the back of the continuous supply chain bottlenecks caused by the COVID-19 pandemic.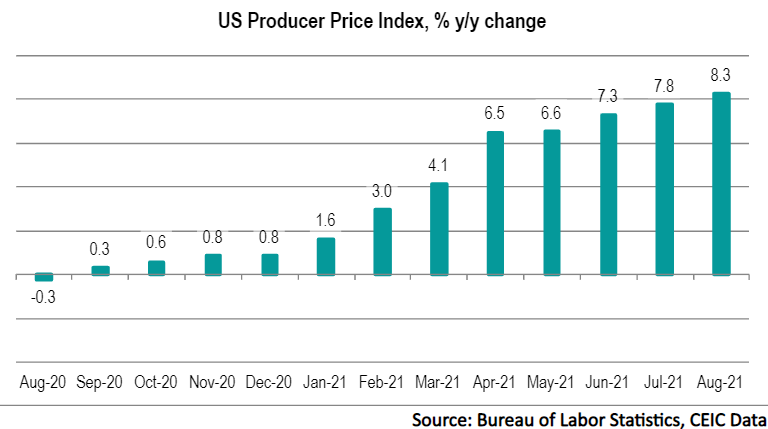 Shortages of raw material supplies have been persistent since the beginning of the year and have been affecting the industrial sector not only in the US, but also globally. On a more positive note, the m/m producer price increase has decelerated to 0.6% in August compared to 1% increases in the previous two months.
Further data and analysis on the US economy are available on the CEIC US Economy in a Snapshot – Q3 2021 report.
Country