Colombia's GDP declined by 3.6% y/y in Q4 2020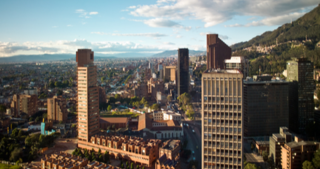 From a sectoral perspective, the biggest falls in output were for construction (27.7% y/y), mining and quarrying (19.3%) and artistic, entertainment and recreational activities (7.3%)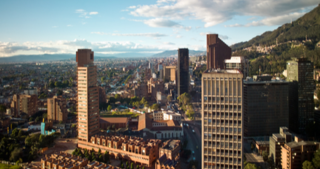 Colombia's GDP declined in real terms by 3.6% y/y in Q4 2020, with private consumption down by 2.2% y/y, gross fixed capital formation (investment) by 17.1%, and goods and services exports and imports by 20.9% y/y and 15.6%, respectively, which led to a positive contribution from net exports. Government consumption also prevented a deeper contraction in GDP, growing by 4% y/y.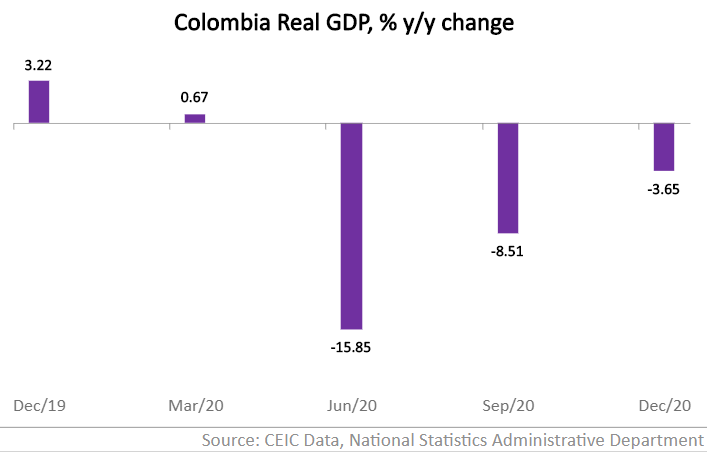 From a sectoral perspective, the biggest falls in output were for construction (27.7% y/y), mining and quarrying (19.3%) and artistic, entertainment and recreational activities (7.3%). In 2020, real GDP declined by 6.8% on a year average basis, with output in all major sectors declining apart from agriculture, finance and the public sector.
Sign in for further data and analysis on Colombia's economy on the CEIC Colombia's Economy in a Snapshot – Q1 2021 report.
Country