China's Taobao and Tmall online sales continue to grow in September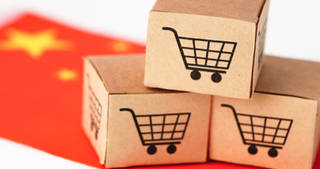 Taobao's and Tmall's sales of notebook computers surged by 32.96% y/y in September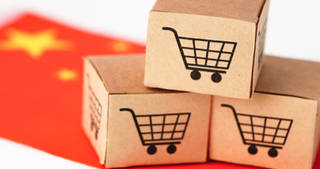 Taobao and Tmall are among the largest e-commerce platforms in China. In September, the online sales on those two sites continued to grow both in terms of value and volume, signaling continued recovery of consumer spending.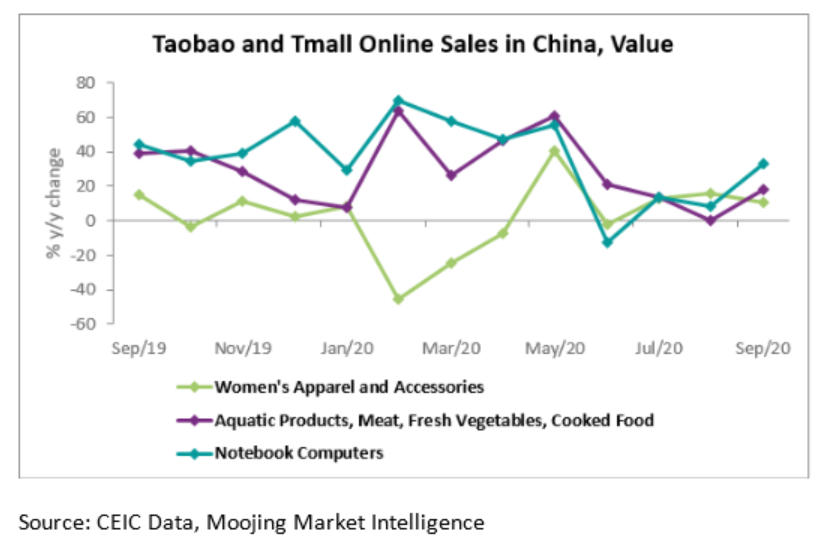 Taobao's and Tmall's sales of notebook computers surged by 32.96% y/y in September, significantly larger than the August 8.02% y/y increase. Online sales of aquatic products, meat, fresh vegetables, and cooked food also saw a major increase of 17.99% y/y, a significant improvement compared to the 0.12% y/y decrease in August. Women's apparel and accessories' sales grew by 10.82% y/y in September.
The most recent official data on retail sales in China will be published in mid-October by the National Bureau of Statistics. 
Further data and analysis on China's economy is available on the CEIC China Economy in a Snapshot – Q3 2020 report.
Country