China's Industry, Retail Sales and Investment Post Less Steep Annual Declines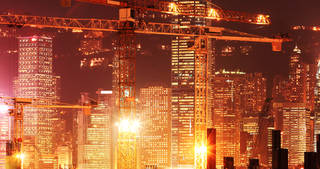 Real industrial production dropped by 4.9% y/y in the period January-April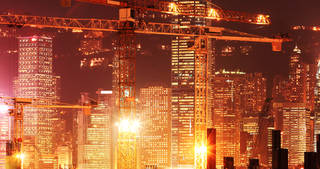 China's industry, retail sales and investment data in April is showing signs that the recovery might soon accelerate. All three indicators posted declines in the first four months of 2020, compared to the same period in 2019. However, the decreases are less steep than before and the y/y change is slowly approaching positive territory.
According to the data, released by the National Bureau of Statistics, real industrial production dropped by 4.9% y/y in the period January-April, compared to an 8.4% y/y contraction in January-March. In April alone, however, industrial output actually grew by 3.9%, which is the first expansion since the COVID-19 outbreak. The recovery was driven mainly by significant improvement in manufacturing, which rose by 5% y/y.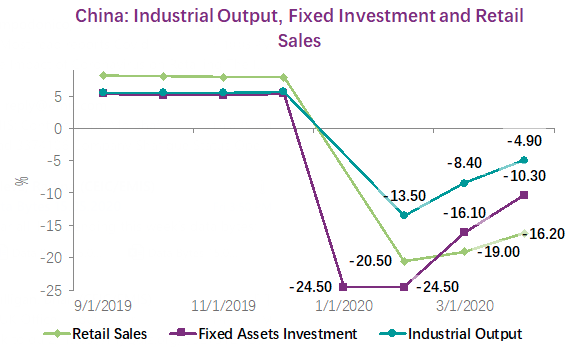 Fixed asset investment decreased by 10.3% y/y for the first four months of 2020, less steep than the plunge during January-March and better than expected.
Retail sales of consumer goods followed the similar pattern, plummeting by 16.2% y/y during the period from January to April, partly due to the pessimistic expectations for China's labour market. The result was worse than expected.
Further insights on China's economy can be found in the CEIC China Economy in a Snapshot - Q1 2020.
Country