China's Golden Week air travel stays below the pre-pandemic levels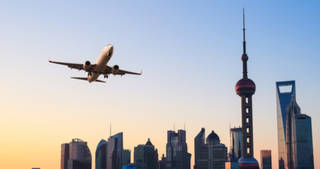 China's air travel during that week declined by 8.7% y/y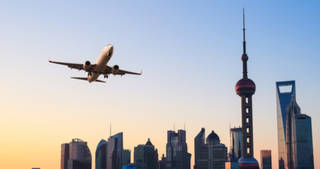 A total of 13.26mn passengers traveled by air during China's National Day holiday week, also known as the Golden Week (1 - 8 October in 2020). According to data released by China's Civil Aviation Administration, China's air travel during that week declined by 8.7% y/y.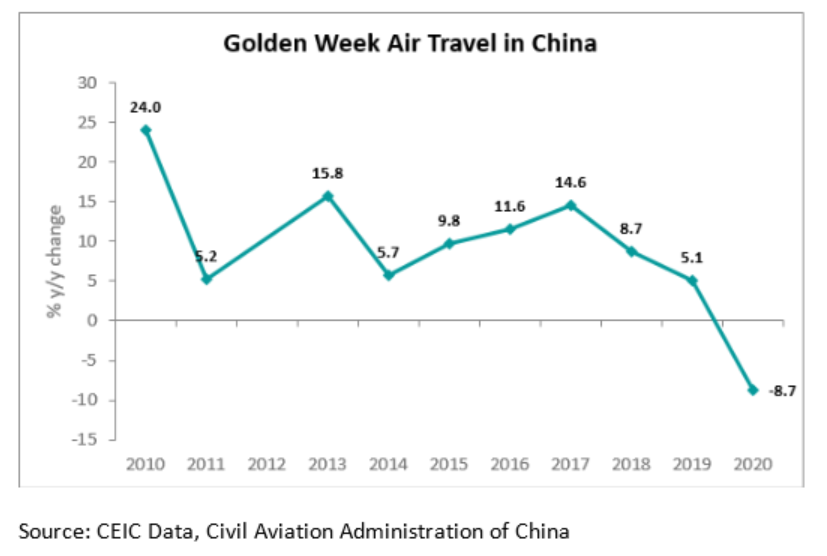 The average number of passengers per day was 91.07% of that of the same time in 2019. China's domestic air travel has been on a recovery path, but still remains below the pre-pandemic levels. In 2019, China's Golden Week air travel grew by 5.1% y/y.
Further data and analysis on China's economy is available on the CEIC China Economy in a Snapshot – Q3 2020 report.
Country