China's Emerging Industries Purchasing Manager's Index Dropped in June 2020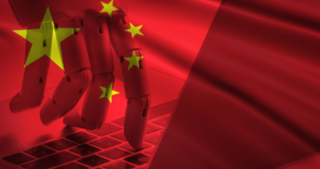 Improvement is observed only among 4 out of 16 components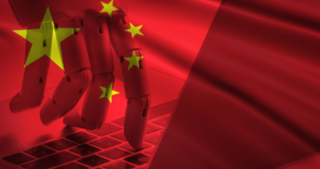 China's Emerging Industries Purchasing Managers' Index (EPMI), published by Chinese Academy of Science and Technology for Development and China Federation of Logistics & Purchasing, decreased by 4.5pp to 51.4% in June 2020.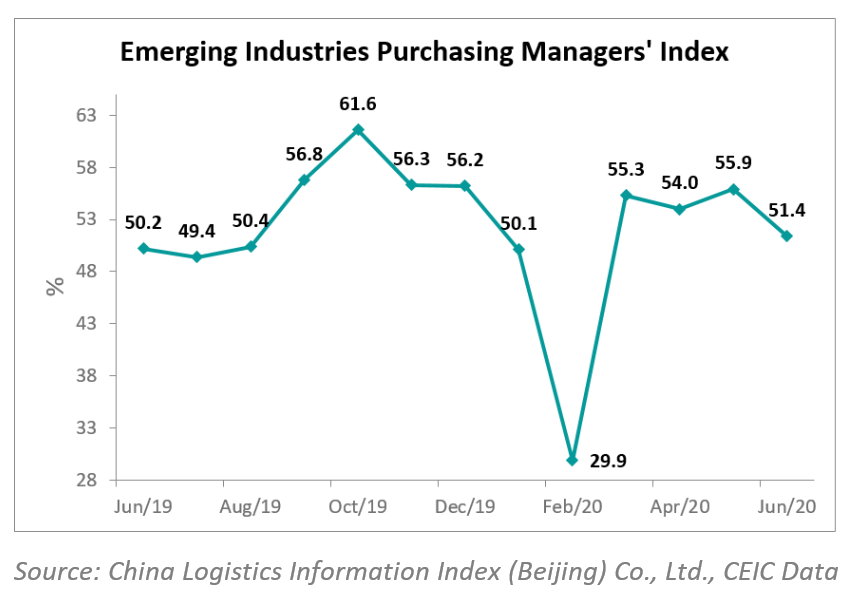 The drop suggests that although the sector is expanding, the situation is improving at a slower pace compared to the previous month. Essentially, an improvement is observed only among 4 out of 16 components. A figure above 50% indicates expansion compared to the previous month, and below 50 – contraction.
The EPMI is a gauge for the growth momentum in China's seven high-tech industries: green technology, new-generation information technology, biotech, high-end equipment manufacturing, new energy, new materials and new energy vehicles. 
Detailed data and analysis on COVID-19 and its economic impact can be found in CEIC's Coronavirus Data Monitor. Further indicators on China's economy can be found in the CEIC China Economy in a Snapshot - Q2 2020. 
Country