China's Cyclical Momentum Index keeps rising through the start of 2021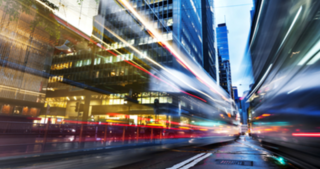 CICC CMI Index measures the cyclical strength of the Chinese economy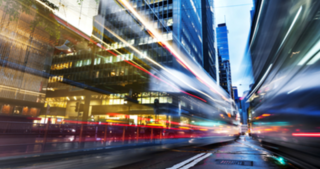 The Preliminary CICC Cyclical Momentum Index (CMI) for China stood at 94.01% in January 2021, increasing for the third consecutive month after a drop in October 2020.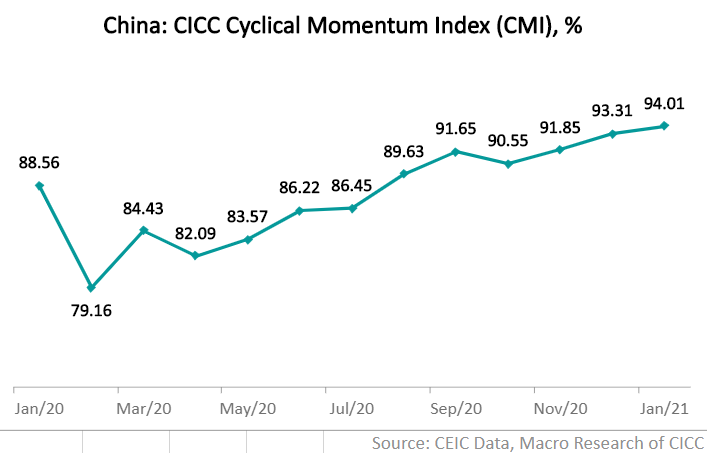 CICC CMI Index measures the cyclical strength of the Chinese economy. A breakdown of the index shows that January's increase was mainly driven by a surge in industrial production.
Sub-indexes including external consumption and price also rose slightly. However, domestic consumption was still on a downward path, revealing the weak demand from Chinese households.
Further data and analysis on China's economy is available on the CEIC China Economy in a Snapshot – Q1 2021 report.
Country