China: Total Social Financing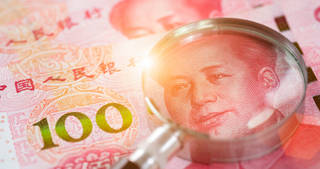 Breakdown of China's Total Social Financing (TSF) as of December 2019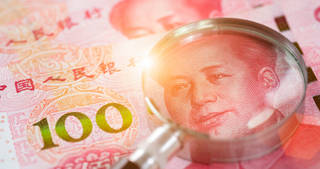 On January 16, 2020, the People's Bank of China (PBoC) announced that the coverage of China's outstanding total social financing (TSF) has been extended by including government bonds and local government general bonds.
TSF is a broad measure of credit and liquidity in the economy. In December 2019, the TSF increased by RMB 2tn (USD 322.5bn) to RMB 251.3tn (USD 35.8tn) at the end-2019, rising by 10.7% y/y.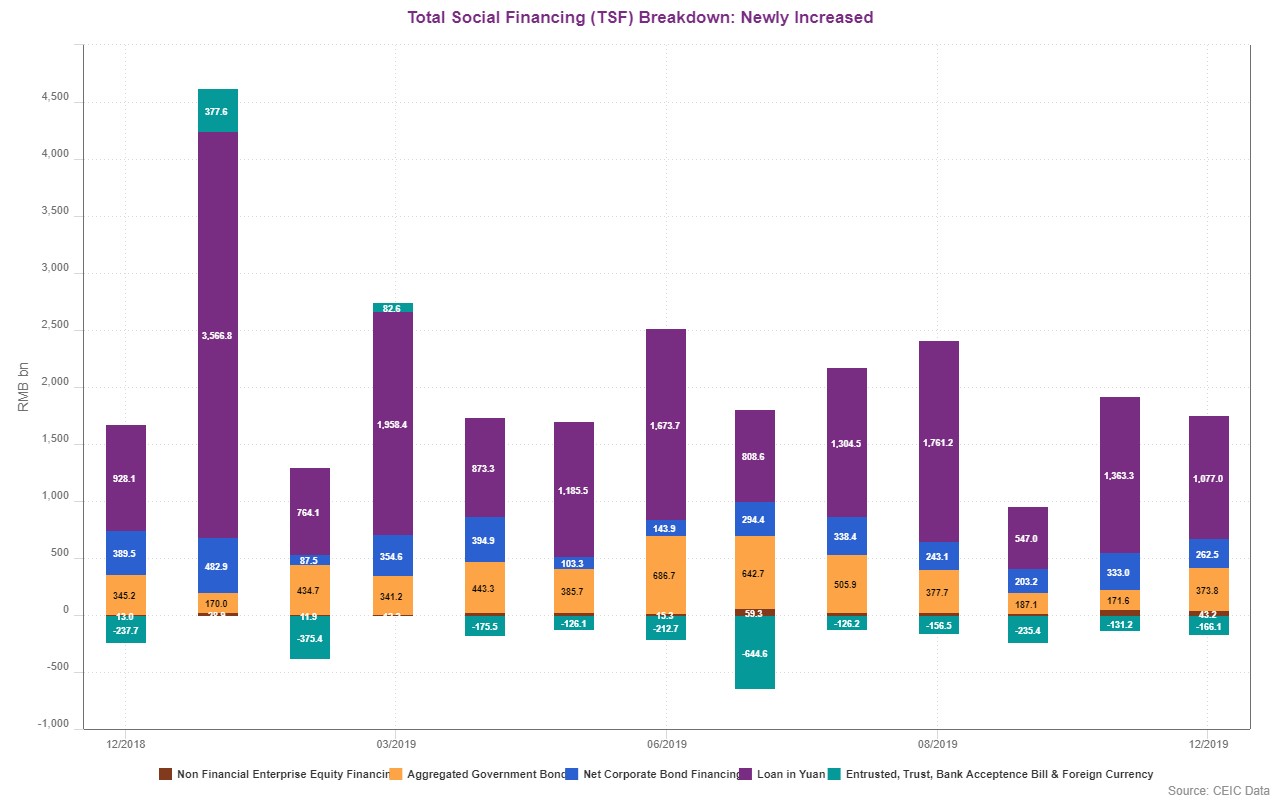 The rise in new TSF was mostly driven by the growth of RMB-loans and aggregated government bonds. In December 2019, the new RMB-loans slightly dropped to RMB 1.1tn (USD 153.6bn) from RMB 1.4tn (USD 194.2bn) in November, but remain on a high level.
Further, the new aggregated government bonds increased to RMB 373.8bn (USD 53.3bn) from RMB 171.6bn (USD 24.4bn) in November.
Detailed data and analysis on China's Monetary and Financial Sector can be found in the CEIC China Economy in a Snapshot – Q4 2019.
Country