China keeps diversifying Its foreign reserves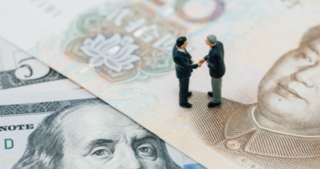 The growth rate is significantly smaller than the growth rate of China's foreign exchange reserves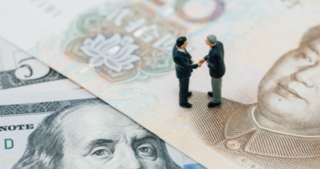 The value of US Treasury securities held by Chinese investors increased by 0.22% y/y, reaching 1.07tn in December 2020. The growth rate is significantly smaller than the growth rate of China's foreign exchange reserves, which increased by 3.45% y/y to USD 3.22tn in December 2020. This reflects China's efforts to diversify its foreign reserves portfolio.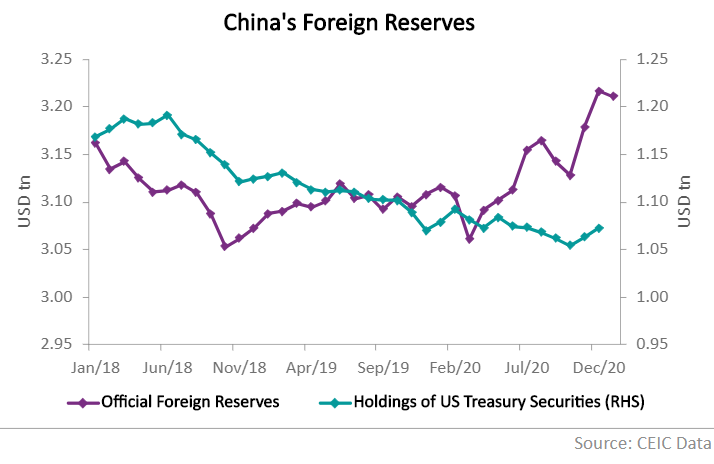 Further, the gap between the holdings of US securities and the foreign reserves in December 2020 was the largest in more than five years, reaching as high as USD 2.144tn.
Further data and analysis on China's economy is available on the CEIC China Economy in a Snapshot – Q1 2021 report.
Country