China Experiences Strong Deflation Pressures in April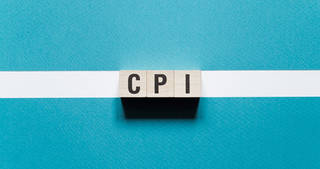 China's Consumer price index (CPI) grew by 3.3% y/y, decelerating from 4.3% y/y in March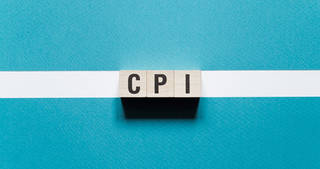 In April 2020, China's Consumer price index (CPI) grew by 3.3% y/y, decelerating from 4.3% y/y in March, while the Producer price index (PPI) fell further by 3.1% y/y compared to a 1.5% y/y drop in the previous month. Both CPI and PPI are lower than expected, suggesting the deflationary pressure is increasing due to the COVID-19 pandemic still affecting economic activity and prices.
The rising CPI was mainly driven by the carryover effect from the high pork prices in 2019. Core inflation, which excludes food and energy prices, decelerated to 1.1% y/y from 1.2% y/y in March.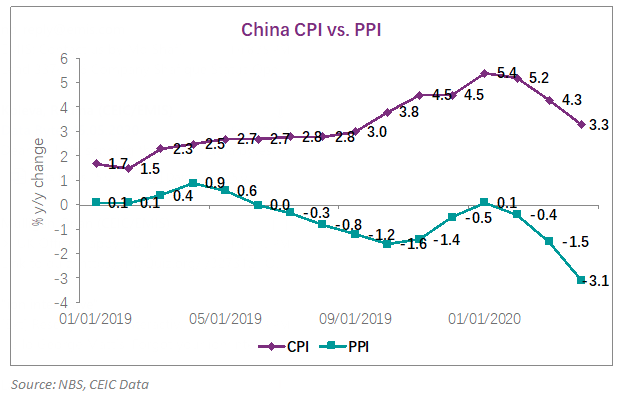 The decreasing PPI was mainly caused by weaker domestic and external demand as the pandemic intensified around the world in April. The producer goods PPI dropped further by 4.5% y/y, compared to a 2.4% y/y drop in March. The consumer goods PPI continued to decelerate to 0.9% y/y from a 1.2% y/y rise in March.
Detailed data and analysis on COVID-19 and its economic impact can be found in CEIC's Coronavirus Data Monitor. Further insights on China's economy can be found in the CEIC China Economy in a Snapshot - Q1 2020.
Country