China's exports continue to grow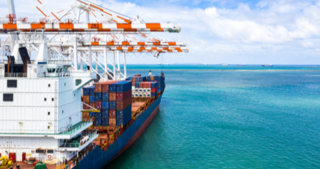 This is the highest growth rate since March 2019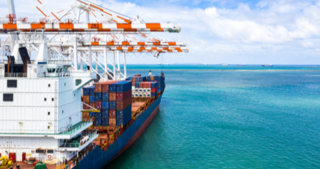 China's exports surged by 9.5%y/y in August to USD 235.3bn. This is the highest growth rate since March 2019. Among the major trading partners, in August, exports to the US experienced significant increase by 20% y/y, while exports to ASEAN increased by 12.94% y/y.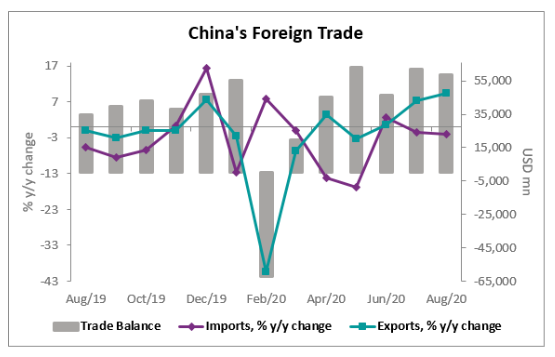 Imports, however, continue to decline for the second consecutive month, decreasing by 2.1% y/y and 1.4% y/y in August and July, respectively. In August, China's trade surplus stood at USD 58.93bn, a significant 69.2% increase compared to the previous year. Compared to July 2020, however, the surplus decreases, with the July figure being USD 62.3bn.
Further data and analysis on China's economy is available on the CEIC China Economy in a Snapshot – Q3 2020 report.
Country