Brazil's unemployment rate hits a record high in July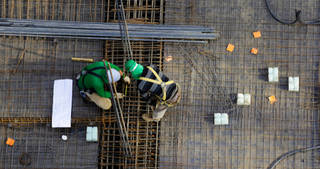 The unemployment rate in Brazil reached 13.8% of the country's labour force in July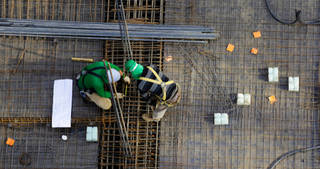 The unemployment rate in Brazil reached 13.8% of the country's labour force in July, the highest figure on record, as the country's labour market continues to suffer under the impact of the pandemic.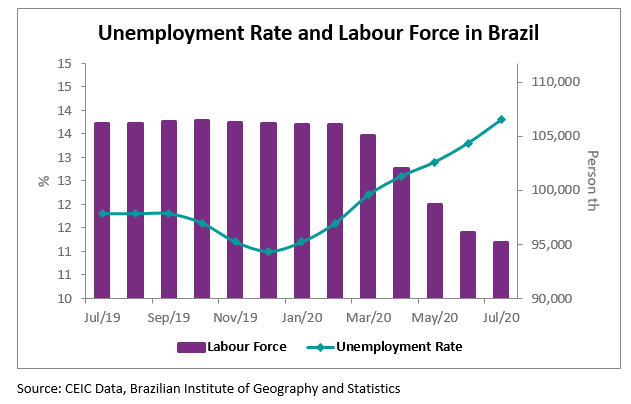 The Brazilian Institute of Geography and Statistics, which conducts the survey, reported 13.1mn unemployed in July. However, many jobless people did not look for work during the 30-day reference period, and thus, are considered neither as unemployed, nor as part of the labour force. As a consequence, Brazil's labour force declined to a record low of 95.2mn people in July 2020, compared to 106.2mn a year earlier.
Further data and analysis on Brazil's economy could be found on the CEIC Brazil Economy in a Snapshot – Q3 2020 report.
Country