Brazil's trade surplus grew in 2020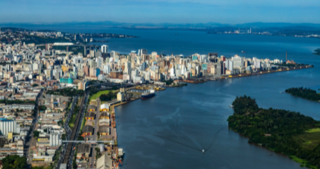 Imports declined by 10.4% y/y in 2020 to USD 159 bn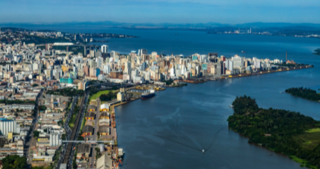 Brazil's trade surplus increased by 6.2% y/y in 2020, reaching USD 51bn, amid the negative effects of the coronavirus on the domestic economy. Imports declined by 10.4% y/y in 2020 to USD 159bn, reflecting the social distancing measures' severe implications on economic activity.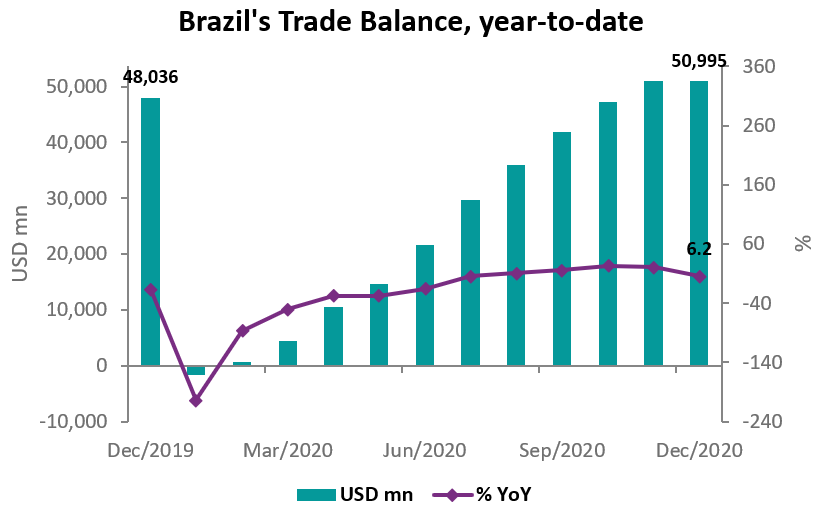 Exports, on the other hand, fell by more moderate 6.9% y/y in 2020, reaching USD 210bn, as foreign sales to China improved, partially offsetting the lower demand from the US, the EU and Argentina.
Further data and analysis on Brazil's economy could be found on the CEIC Brazil Economy in a Snapshot – Q3 2020 report.
Country