Brazil's retail sales grow by 5.7% y/y in July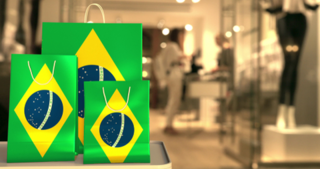 This is the fifth annual increase in a row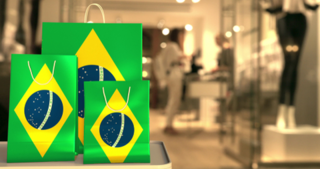 The volume of retail sales in Brazil rose by 5.7% y/y in July, the fifth annual increase in a row, according to the Brazilian Institute of Geography and Statistics (IBGE). The volume of sales expanded in four out of eight segments analysed.
Sales volume of textiles, apparel, and footwear, which plunged in 2020, jumped by 42% y/y in July 2021, followed by other personal and home articles (+ 36.8% y/y), fuels (+ 6.4% y/y), and pharmaceutical, cosmetics, and perfumery (+ 4.8% y/y). Moreover, the extended retail sales index grew by 7.1% y/y in July, in volume terms, as sales of vehicles and parts rose by 18% y/y, on the back of a low base effect, while sales of construction materials declined by 4.7% y/y.
Further data and analysis on Brazil's economy are available on the CEIC Brazil Economy in a Snapshot – Q2 2021 report.
Country