Brazil's public deficit drops in October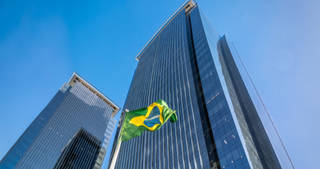 The general government's nominal deficit in Brazil dropped to BRL 30.9bn in October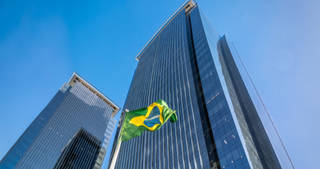 The general government's nominal deficit in Brazil dropped to BRL 30.9bn in October, compared to BRL 122bn and BRL 103bn in August and September, respectively. Notably, the country saw a 13.9% y/y growth of federal tax revenues in October, as many companies paid the taxes that have been postponed during the quarantine period.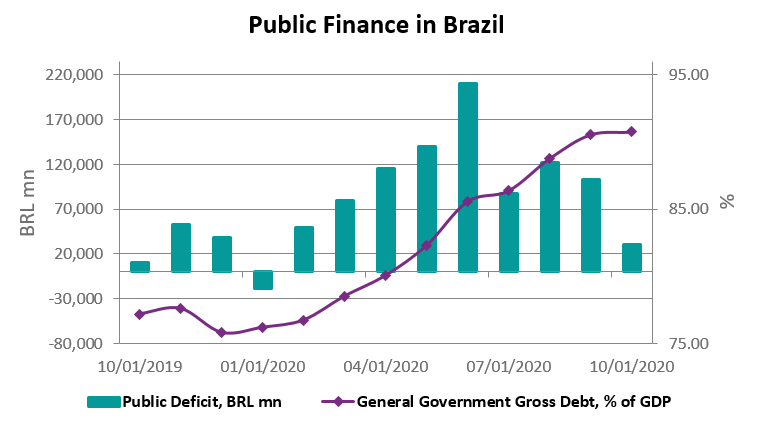 Year to date, however, the nominal deficit totalled BRL 919bn, equivalent to 15.4% of the GDP, compared to 5.6% of GDP in the first ten months of 2019. As a consequence of the lower nominal deficit, the public debt edged up by only 0.2pp to 90.7% of GDP, after jumping by 1.7pp between August and September.
Further data and analysis on Brazil's economy could be found on the CEIC Brazil Economy in a Snapshot – Q3 2020 report.
Country