Brazil's preliminary inflation edges up in July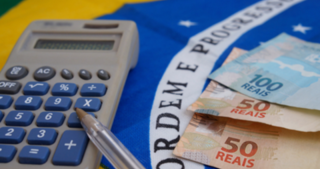 The Extended National Consumer Price Index 15 (IPCA-15) grew by 2.13% y/y in July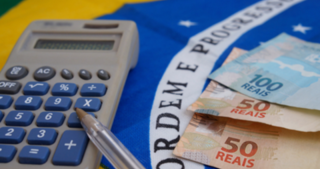 The Extended National Consumer Price Index 15 (IPCA-15) grew by 2.13% y/y in July, after registering an increase of 1.92% y/y in June, supported by higher prices of gasoline and electricity. The surge of oil prices on international markets influenced the gasoline prices, while the depreciation of Brazilian real increased the energy prices in many regions, as the tariffs covered by power generation companies are usually in US dollars.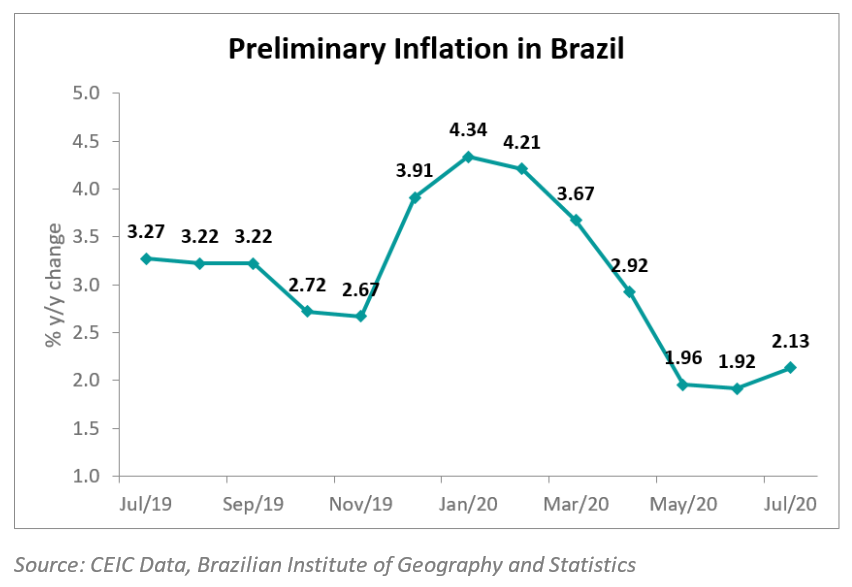 Despite the slight increase in July, the preliminary inflation remains well below the country's inflation target set at 4% y/y for 2020. The IPCA-15 is a preview of the official inflation index, with the difference being the data collection, which is carried out from the 16th day in the previous month to the 15th in the current one.
Further data and analysis on Brazil's economy could be found on the CEIC Brazil Economy in a Snapshot – Q2 2020 report.
Country