Brazil's industrial production crawls up on a monthly basis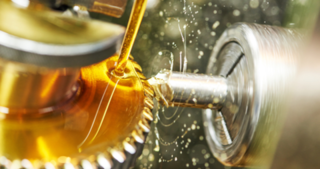 The Industrial Production Index (IPI) in Brazil experienced a slight recovery in May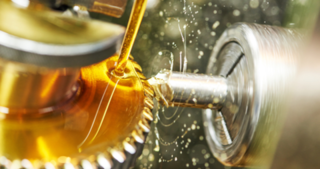 After falling two months in a row, the Industrial Production Index (IPI) in Brazil experienced a slight recovery in May, rising by 7% m/m, seasonally adjusted. In April, the index plunged by 18.8% m/m. On an annual basis, however, the change is still negative in May: -20.4% compared to -25.6% in April.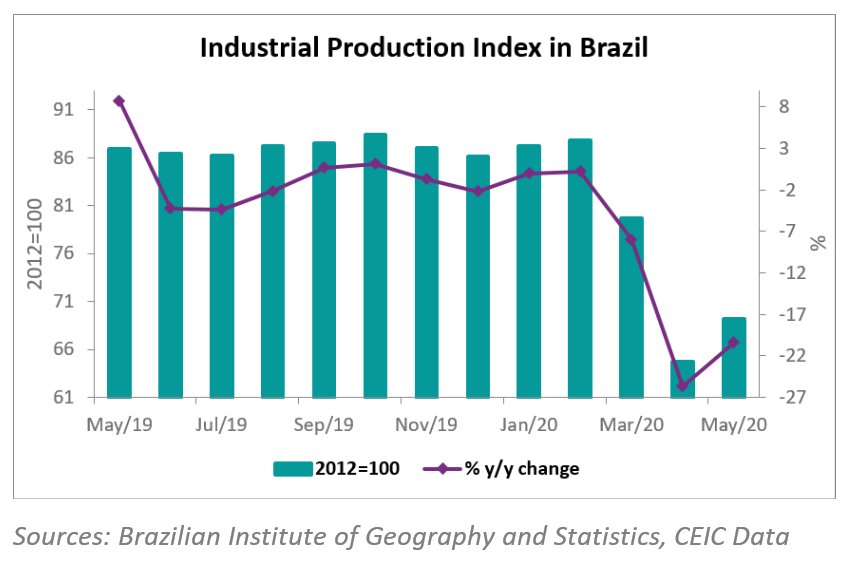 The major contribution to the monthly growth in May came from manufacturing, which grew by 12.1% m/m, seasonally adjusted, after reaching a record low in April. The highest increase occurred in the segments of motor vehicles (244% m/m) and beverages (65.6% m/m), as factories are resuming operations. On the other hand, the extractive sector continued to follow a downward path, falling by 5.6% m/m.
Further data and analysis on Brazil's economy could be found on the CEIC Brazil Economy in a Snapshot – Q2 2020 report.
Country