Brazil's industrial confidence decreases in January 2021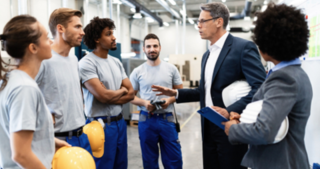 Companies are however more confident about future economic conditions.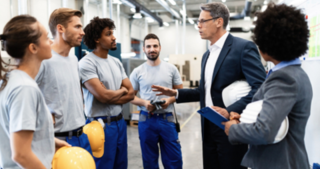 After hitting a nine-month high of 63.1 in December, the industrial entrepreneurs' confidence indicator declined to 60.9 in January 2021, amid uncertainties about the end of the income transfer programs and about pandemic development in Brazil and in Europe. Nonetheless, the sentiment among industrial companies remains positive. The index has a neutral value of 50, so the latest figure indicates that companies are more confident about the current and future economic conditions.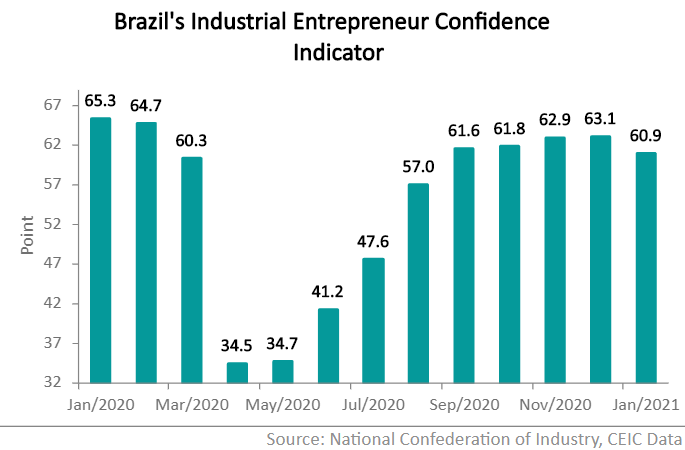 According the National Confederation of the Industry, which conducts the survey, the expectations index fell to 63 in January, from 64.9 in December, while the current conditions index dropped to 56.7 in the first month of 2021, from 59.5 one month earlier.
Further data and analysis on Brazil's economy could be found on the CEIC Brazil Economy in a Snapshot – Q3 2020 report.
Country