Brazil's fiscal deficit soars by 91.5% y/y in August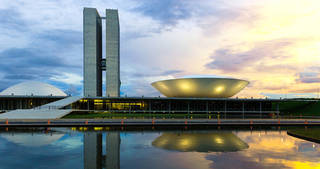 On a year-to-date basis, the public sector deficit totalled BRL 785.1bn in August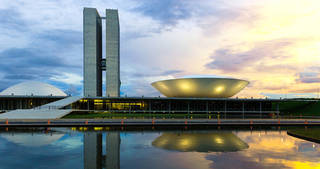 Brazil's general government posted a BRL 122bn nominal deficit in August, reflecting the surge in public spending to deal with the COVID-19 pandemic. On a year-to-date basis, the public sector deficit totalled BRL 785.1bn in August, corresponding to 16.7% of Brazil's GDP. During the same period of 2019, the fiscal deficit stood at BRL 281bn, equivalent to 5.9% of GDP.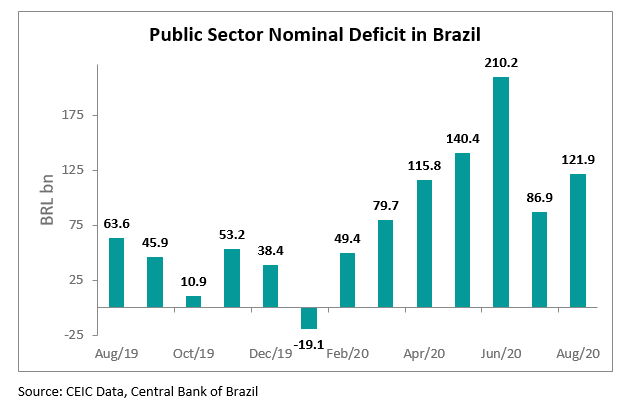 Due to the higher fiscal deficit, the public debt in Brazil reached BRL 6,390bn in August, corresponding to 88.8% of GDP. In December 2020, the general government's debt-to-GDP ratio was 76%.
Further data and analysis on Brazil's economy could be found on the CEIC Brazil Economy in a Snapshot – Q3 2020 report.
Country